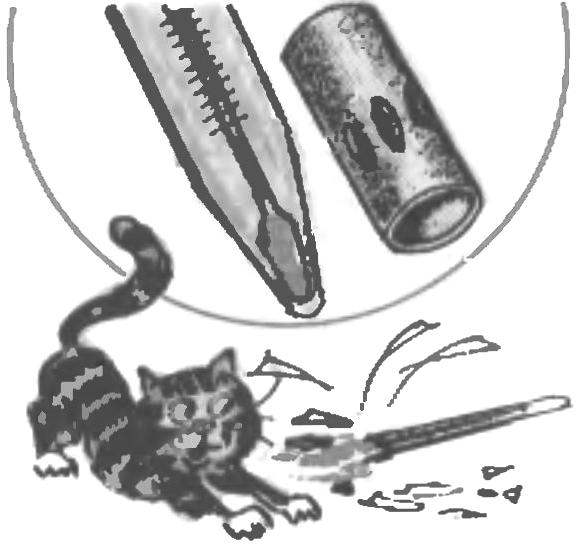 Mercury thermometer, as we know the fragile and the contained mercury is also very dangerous. So if there is no standard paper sheath for it that will help out a makeshift rubber tip. This mini-case you will make safe and water thermometer.
Recommend to read
IN THE DESERT — SAILING
Wheeled Buer, beach sailing, sand yacht, metromobile... All these terms refer to the same Tina of vehicles using the movement force of the wind. Designs of such "petroholod" — a great...
MODELIST-KONSTRUKTOR 2004-12
IN THE ROOM: Public design office: E. Evsikov. Trailer-Hercules (2). Small-scale mechanization: V. Pronin. Granules? No problem! (6); V. Peychev. Greenhouse-the nomad (9). ...