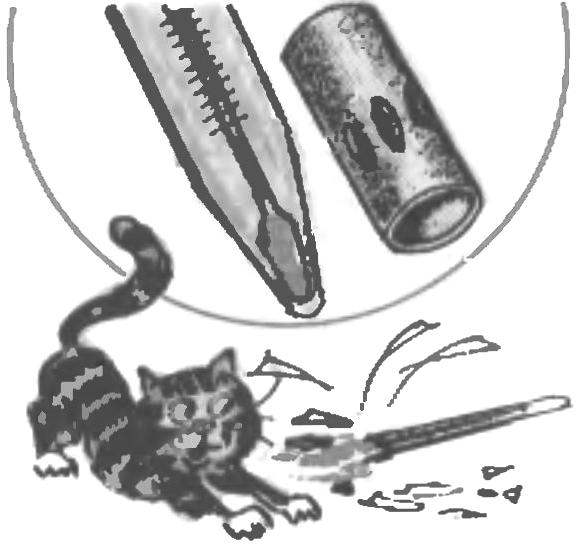 Mercury thermometer, as we know the fragile and the contained mercury is also very dangerous. So if there is no standard paper sheath for it that will help out a makeshift rubber tip. This mini-case you will make safe and water thermometer.
Recommend to read
FROM SPANNER — RATCHET
I propose to use a wrench as nidificantes in our time knob to operate the taps and plumbing expansions. This steel hexagon need to make an adapter with a square hole corresponding to the...
LOOP-THE PUNCH
Once I wheel the bike needed two washers. The same hand was not, and I decided to make them their own, as the piercer used an old door hinge. In one of her cards with a hacksaw sawed...