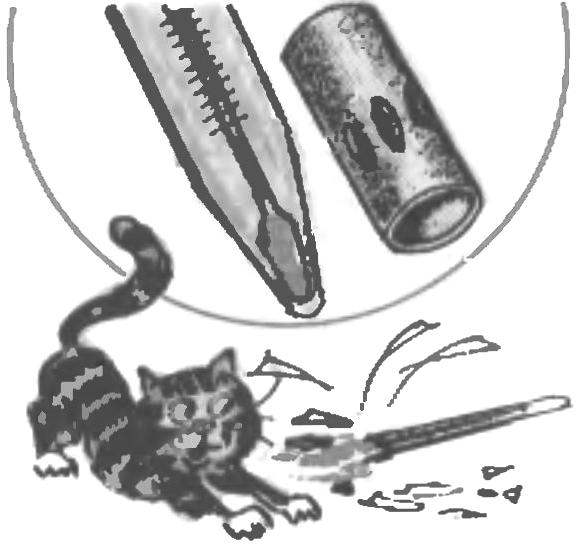 Mercury thermometer, as we know the fragile and the contained mercury is also very dangerous. So if there is no standard paper sheath for it that will help out a makeshift rubber tip. This mini-case you will make safe and water thermometer.
Recommend to read
CONVENIENT SCREWDRIVER
The usual tip is a spatula she is hidden by a rubber tube. This sheath not only protects the working tip of a screwdriver, but pockets. Pulled the head of the screw, it will screw it in...
AT A GIVEN DEPTH
Working with woodwork, often having to make cuts at a certain depth under the grooves, joints. If they have to perform a lot, they should set on the saw kind of stop depth. He is going...