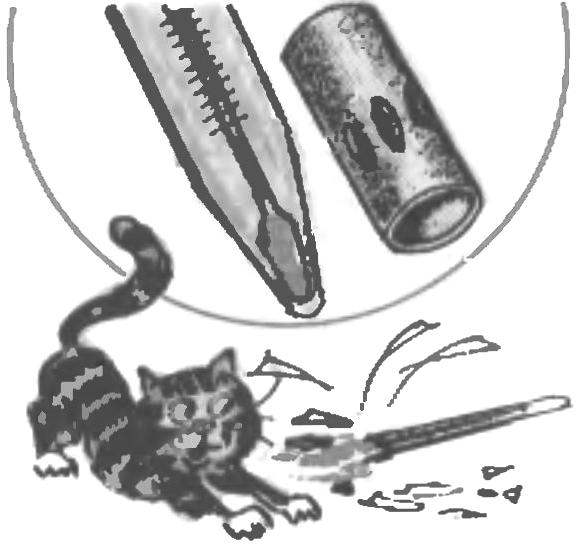 Mercury thermometer, as we know the fragile and the contained mercury is also very dangerous. So if there is no standard paper sheath for it that will help out a makeshift rubber tip. This mini-case you will make safe and water thermometer.
Recommend to read
SECRET THREE PILLOWS
I want to share the experience of manufacture of armchairs-beds.It is based on three interconnected foam V. podushin. folded resting on the back of the curved accordingly a water or gas...
SPIKES? NO PROBLEM
Most comfortable furniture, "serious" joinery collect connecting parts on the thorns. Technical requirements for the quality of such nodes is usually very high. Run them by milling or...