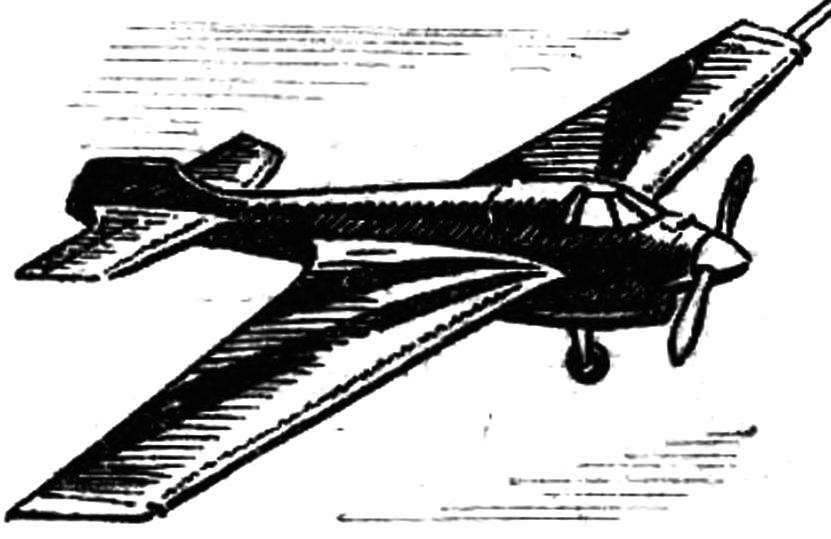 Control line racing model airplane that we want to bring to your attention, fully complies with the requirements of the FAI. Its most important characteristics: minimum total area — 12 DM2, height with cab — 100 mm, the area of the midsection — 39 cm2, the fuselage width — 50 mm engine capacity — 2.5 cm3, fuel tank capacity — 7 ml.
The fuselage of the model — the foam collected on the basis of lime. For this, you will need three Styrofoam block brands of PS or PVC (density 0.1 g/cm3) with dimensions 40X50X400 mm, 10X50X160 35X50X400 mm and mm and one fake plate thickness of 15 mm. of the Workpiece is pre-fastened with white glue using strips of paper, and the fuselage is processed by the external circuit. Next, the workpiece is disconnected and every hollow from the inside so that the shell thickness was not less than two and no more than four millimeters.
On the base mark the location of the engine and apply the centers of the bolt holes mounting the motor. Its secure fit will ensure a dural sleeve with a wall thickness of 2-3 mm, the internal diameter of which corresponds to the diameter of the bolt.
Now it is necessary to mark on the fuselage the grooves for the wing and horizontal tail. With the plane of the chords, the latter must clearly be the same as the axis of the engine. It is also important to observe the parallelism to the plane of the chord of the wing and horizontal tail.