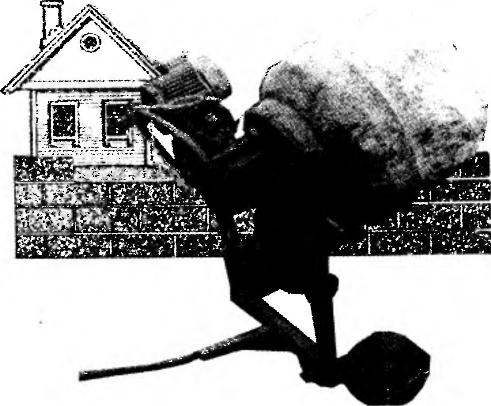 Mixer when building a house. Cement mortar require a lot, besides he needs occasional stirring. A trough with a shovel is not important here assistants — nama with them before the aching all over my body and the quality of the mixture will remain low. Purchase the same brand design expensive not everyone afford.
It's one thing to make a mechanical mixer for myself. For example, a mobile drive for a thorough "shoveling" of ingredients for mortar and with rotating mechanism for easier loading and unloading. And as a working capacity to use a 250-litre metal barrel with warnie blades.
Consider the kinematic scheme of such a machine for me — in the past aviation equipment — not easily made. Realize it helped… a junkyard, where rusted parts from discarded machinery.