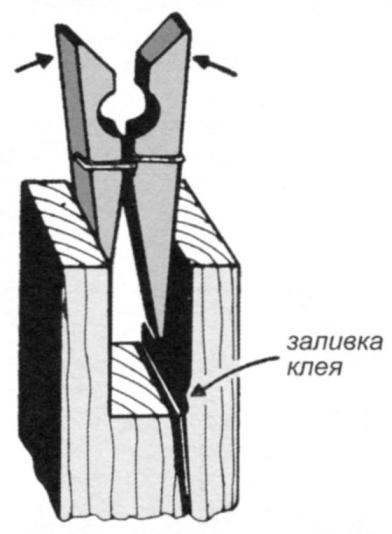 Such an unusual application fits the clothespin when you need to glue a cracked tenon wood products – for example, PRONASCI chair or chair. Usually used to compress any parts, in this case, a clothespin will help to slightly open a crack, and the glue will easily fill it, ensuring a quality repair.
Recommend to read
NTTM-2011. GROWING UP CHANGE
In issue 9 of our magazine, a story was published with the exhibition NTTM-2011. Despite the rather significant amount, it was told only about transport designs, developed the student...
THE RACK BEHIND THE DOOR
In many apartments you can find small "secret" and rarely used by tenants. These include, in particular, include space for doors. At the same time, they can be used for storage of...