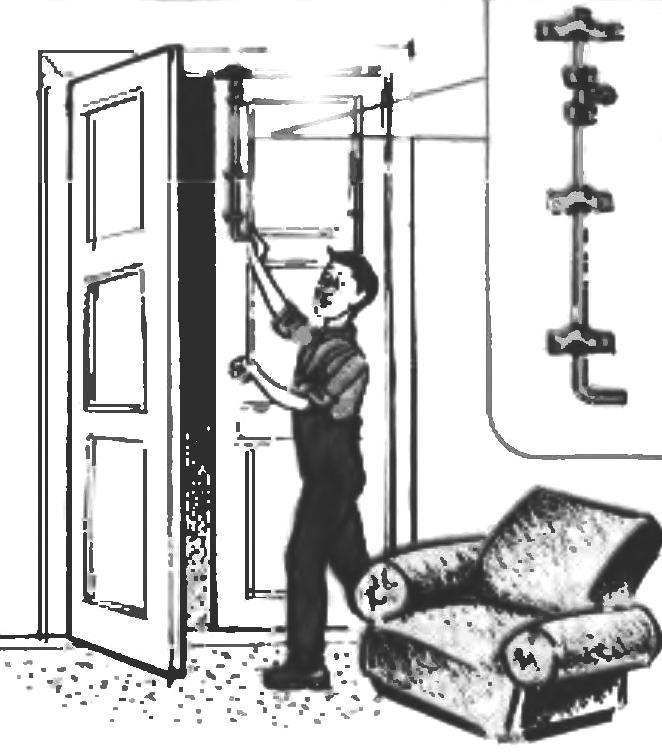 In older homes, where there are very high ceilings and DEA-ri is much taller than a man, not everyone will be able to reach the top of the latch to open the door doctorcathy. Someone help out a chair or ladder. I have solved the problem simply — replaced the stem bolt on a makeshift metal rod with a diameter of 8 mm and a length of almost 1 m setting to support two additional brackets. Now the door can be opened directly from the floor.
Recommend to read
"BROAD-SHOULDERED" GOATS
If you have extensive repairs to the walls or ceiling, a ladder is not enough: we need a reliable platform. So, and goats, which will form master. To simplify this preliminary work, use...
FROM THE CHAIR — TABLE
All nice and comfortable modern chairs on a rotating metal base, so sorry — often break down. However, after that, they can be useful, but in a new way. If, instead of sitting on the...