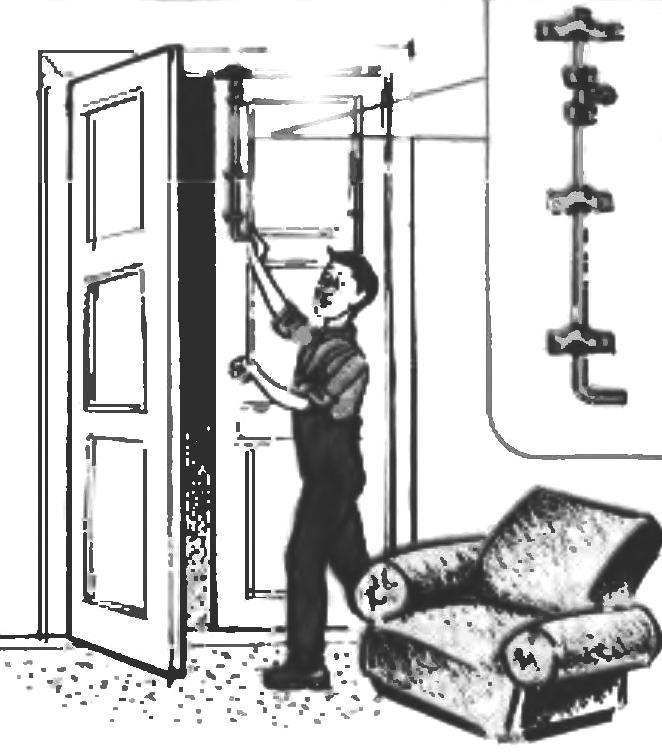 In older homes, where there are very high ceilings and DEA-ri is much taller than a man, not everyone will be able to reach the top of the latch to open the door doctorcathy. Someone help out a chair or ladder. I have solved the problem simply — replaced the stem bolt on a makeshift metal rod with a diameter of 8 mm and a length of almost 1 m setting to support two additional brackets. Now the door can be opened directly from the floor.
Recommend to read
LOOSEN THE DEPTH
Compaction of the soil. It occurs, as is well known, not only as a result of systematic effects on the earth-wet nurse of heavy machinery, vehicles, but also because of natural causes....
MYSELF LOADER
The country's economy demands a more versatile, capable of performing several operations simultaneously or transformable vehicles. Very seriously, and most importantly — an inexhaustible...