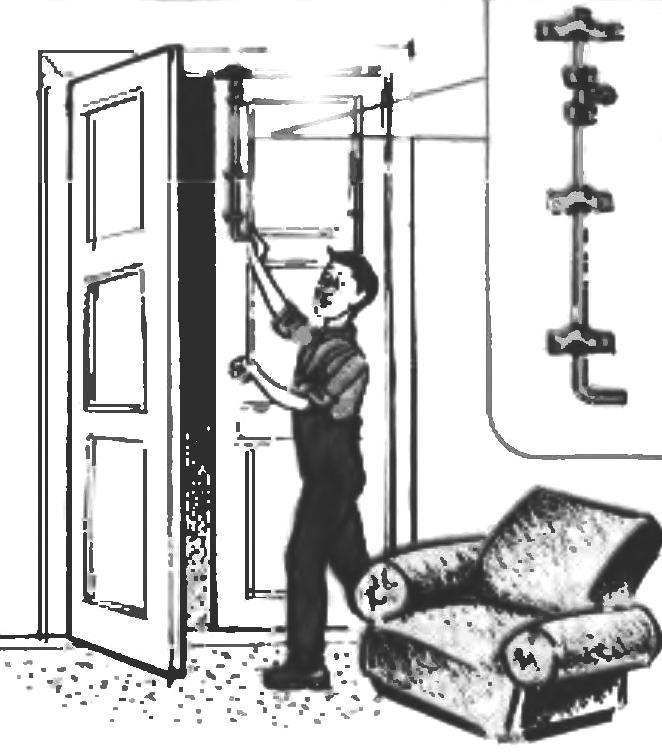 In older homes, where there are very high ceilings and DEA-ri is much taller than a man, not everyone will be able to reach the top of the latch to open the door doctorcathy. Someone help out a chair or ladder. I have solved the problem simply — replaced the stem bolt on a makeshift metal rod with a diameter of 8 mm and a length of almost 1 m setting to support two additional brackets. Now the door can be opened directly from the floor.
Recommend to read
TABLE – POHREBETS'
In recent years a proliferation of different thermostats for storage of potatoes and vegetables on the balcony or in the loggia. No doubt, such "cellars" help people eat a healthy diet...
SEED BED
Seed bed in your garden in the spring will be cooked quickly and easily, if the grooves in the beds for sowing to do by a gifted Reiki. The advantages of this method are obvious and the...