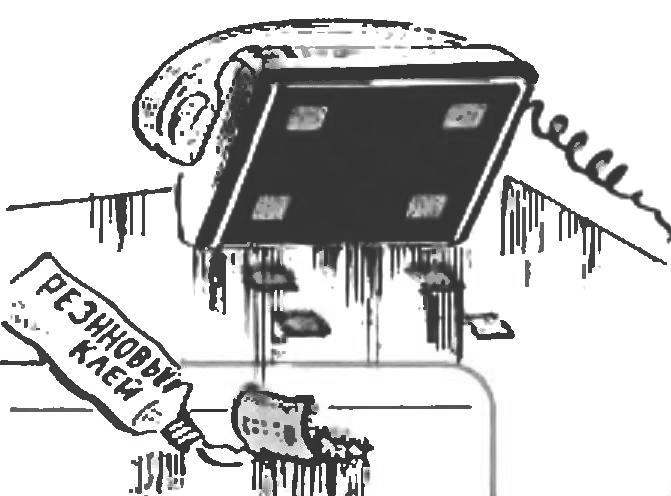 It is very inconvenient to dial the telephone on the unit, which is on a smooth surface. But it is worth it to replace the rubber feet for Velcro (like "thistles", used on clothes) and attach the rubber glue to the Desk — phone in the set will be dead.
Recommend to read
UNUSUAL "BOUZOUKI"
It would seem that all has been investigated in this technically simple class of models, as F2D (combat model aircraft). But no, from time to time there are new developments designed to...
AND ICE WILL NOT FAIL
Wheelchair wooden stick, even if it is with a rubber tip in the ice can bring, slipped on the ice surface. However, if the end to drill a hole and insert a sharp metal rod from the cane...