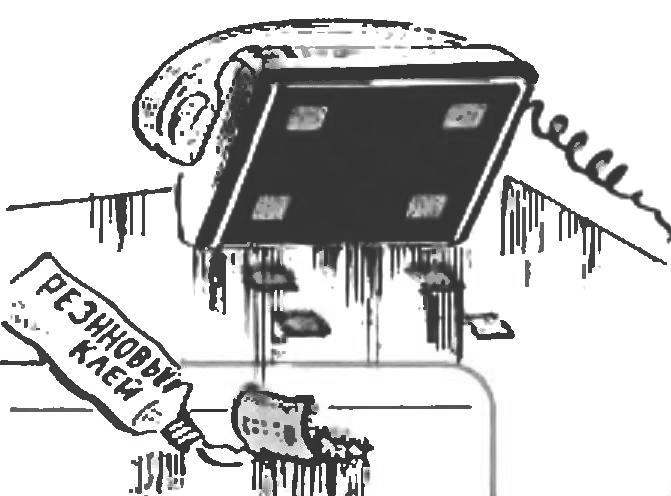 It is very inconvenient to dial the telephone on the unit, which is on a smooth surface. But it is worth it to replace the rubber feet for Velcro (like "thistles", used on clothes) and attach the rubber glue to the Desk — phone in the set will be dead.
Recommend to read
WITH COTTON — TIGHT
The surfaces are usually not only previously degreased, but cleaned with sandpaper to get the roughness that increases the strength of the connection. The same effect can be achieved if...
FROM VELCRO — BRUSH
Clasp type "burdock", which is widely used on jackets and other apparel, consists of a strip with a loop surface and pressed against her other band with a dense network of small hooks....