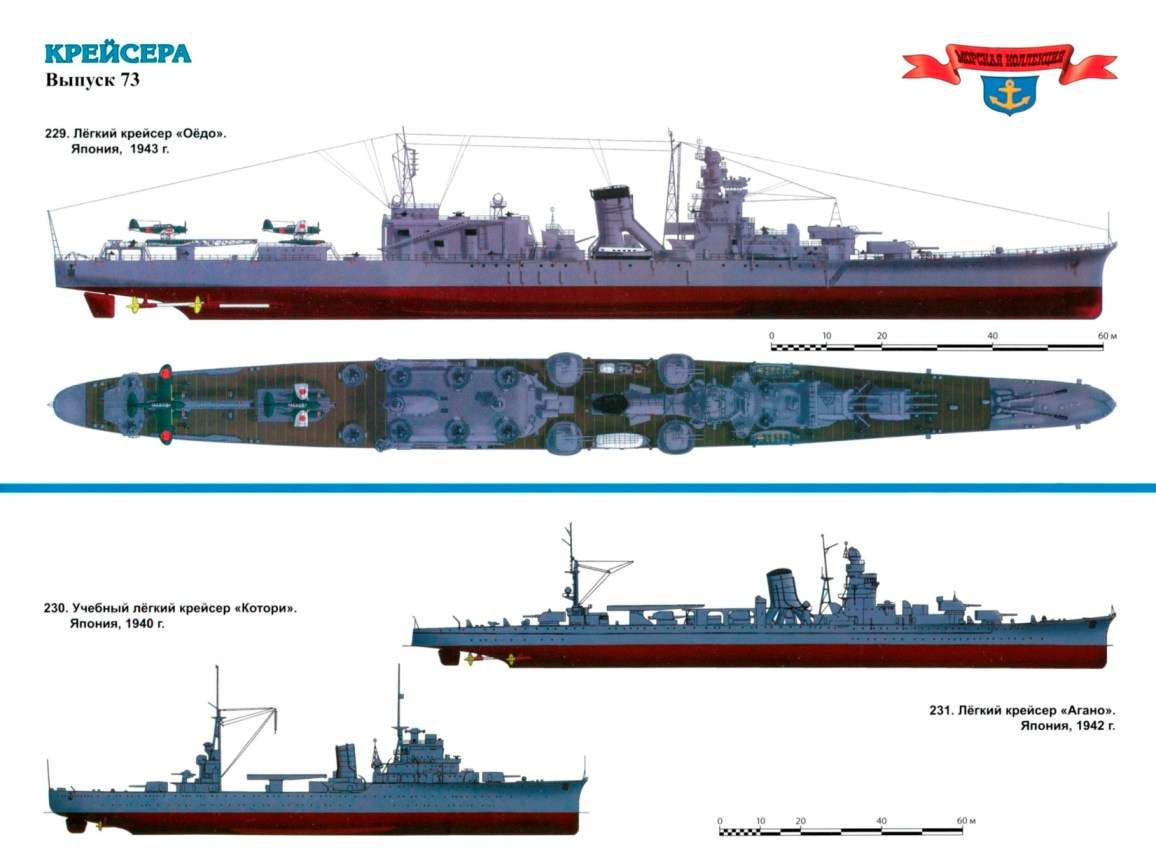 After the Japanese turned their 155-mm pseudologia "Mogami" in a normal heavy cruiser, armed with jasminewebcam, the fleet of the Country of the rising sun was in a curious position. Japan was the only major Maritime powers, not having to the beginning of the Second world war, no one modern light cruiser. All units of this class belonged to the older types 20 years; no restructuring and modernization could not make them full-fledged rivals to modern British, French and especially American ships of the same class.
Of course, the presence of an extensive "Park" excellent heavy cruisers seems to be doing such a problem is irrelevant. However, these powerful military units, by definition, was too expensive and therefore scarce. And in any fleet at any time and there are tasks for which where as is more preferable to use a much less ambitious ships.
Among one of these tasks in time of peace belonged to the training of young sailors. Growing by leaps and bounds in the 1930-ies the fleet required all new personnel. While Japanese admirals did not want to sacrifice the already formed compounds, releasing their composition of well-prepared vehicles to run purely educational tasks. In "lad camp" was used by the old cruiser back to the Russo-Japanese war, which technique is completely outdated.
Therefore, in an additional shipbuilding programme 1937 sailors without any problems managed to squeeze two very interesting ship – school cruiser. The main idea of the project was the low cost: at quite an impressive displacement (under 6000 standard tons) they got really wimpy power plant, consisting of a pair of low-power turbine units and two additional diesel engines. The latter provided a significant range of stroke and additional fuel savings and money in the long hikes. However, the maximum speed has also remained modest 18 knots in the late 30's looked doubtful for any vehicle, claiming to be a cruiser, even educational. Devoid of claims looked, and the "main artillery", which consisted of two tower systems with a pair of 140-mm guns (also, incidentally, learned from the old days of 20 years ago) each. However, as is always practiced on the training ships, the armament was very mixed: it was assumed that each sailor can practice on his future military installation. In addition to the 140-millimetrovogo, "Kashima" and "Katori" bore standard 127-mm anti-aircraft spark and equally paired standard 25-mm machine guns. In addition, they had torpedo tubes (for the purposes of the same saving 533 mm), and even a seaplane with catapult. Each type of weapon had its own control, albeit somewhat simplified compared to large cruisers and less powerful rangefinders, but similar in design. Thus, good practice provided any experts on arms destined for "real" cruising units.