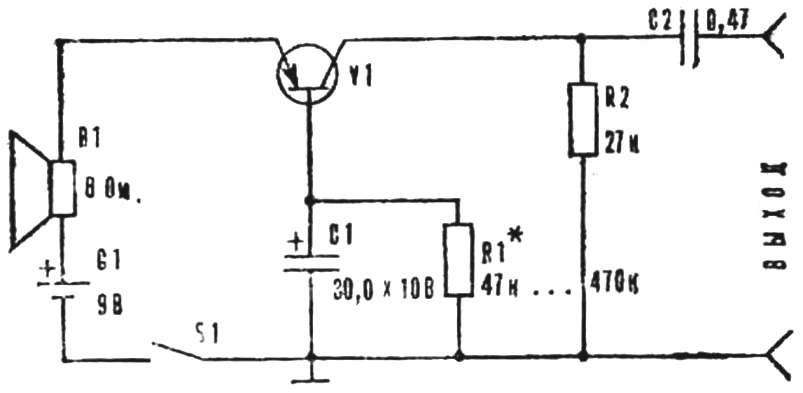 When there are dynamic microphone, you can substitute any small-sized dynamic head. Here's what proposes to make to the Yugoslav magazine "Radio Amater". Since the voltage developed by the head, a little, pre-amplify with low-yield of germanium, for example, МП39— МП42, or silicon (KT361, КТ203, КТ104) of the transistor included in the scheme with a common base. For normal operation of the cascade is necessary to select the resistance of the R1 resistor value such that the voltage at the collector of the semiconductor device was approximately half the voltage of the power supply.
Recommend to read
THE "PATCHWORK" OF SUBMARINES
By the beginning of the First world war, all naval power was quite easy to divide the main with a significant naval power with diverse and numerous ships of all classes, and secondary,...
CAR? Air SUSPENSION!
In the taiga edges is not easy to do without the vehicle of the increased passability. Therefore, all-terrain vehicles have always held in high esteem. For example, I ride my both summer...