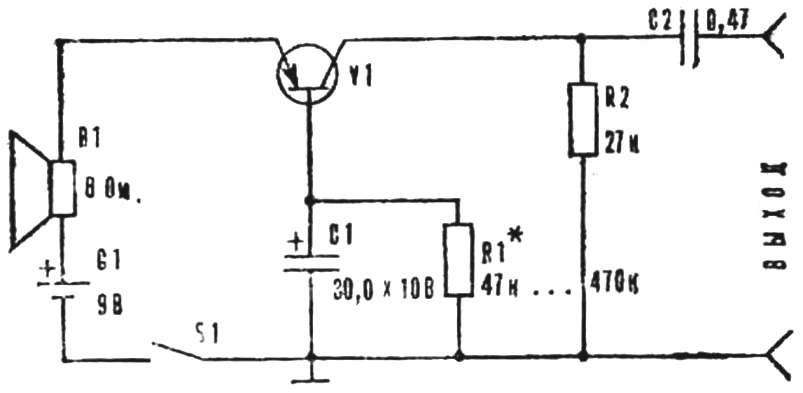 When there are dynamic microphone, you can substitute any small-sized dynamic head. Here's what proposes to make to the Yugoslav magazine "Radio Amater". Since the voltage developed by the head, a little, pre-amplify with low-yield of germanium, for example, МП39— МП42, or silicon (KT361, КТ203, КТ104) of the transistor included in the scheme with a common base. For normal operation of the cascade is necessary to select the resistance of the R1 resistor value such that the voltage at the collector of the semiconductor device was approximately half the voltage of the power supply.
Recommend to read
THE "GUARD" DOORS
The scheme is simple electronic guard device published the magazine "Funkamateur" (GDR). Across the doors of the protected object stretched thin wire. Until he is whole, the tension on...
PROTOTYPE -HOURGLASS
The Romanian magazine "Technium" offers a diagram of the electronic timer operates on the principle of the 5-minute hourglass clock every minute. The indication to carry out the LEDs....