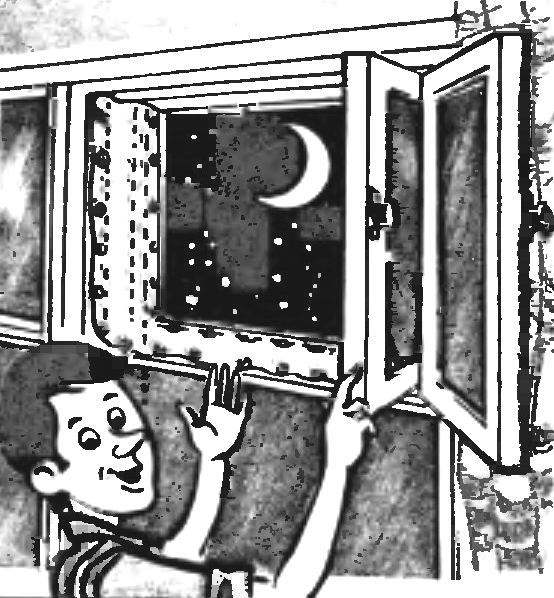 Ventilate the room is necessary even in the cold of winter. But it is necessary to open the window, such as window fog up and then freeze, covered with snow patterns, blocking the light.
To prevent this from happening, you need between frames but the perimeter of the window to pull the strip of plastic film, which also protects miranae space dust.
A. EL, Karaganda
Recommend to read
STAINED SHEETS
In some modern homes the doors of the rooms and the kitchen glazed patterned glass. If it is accidentally broken, then buy a replacement is difficult. Not to run to the shops, use normal...
POURS… SLATE
Plastic film Yes simple arc of wire or branches is here and ready temporary mini-greenhouse over the bed, covering the plant from spring vagaries of the weather. However, protecting from...