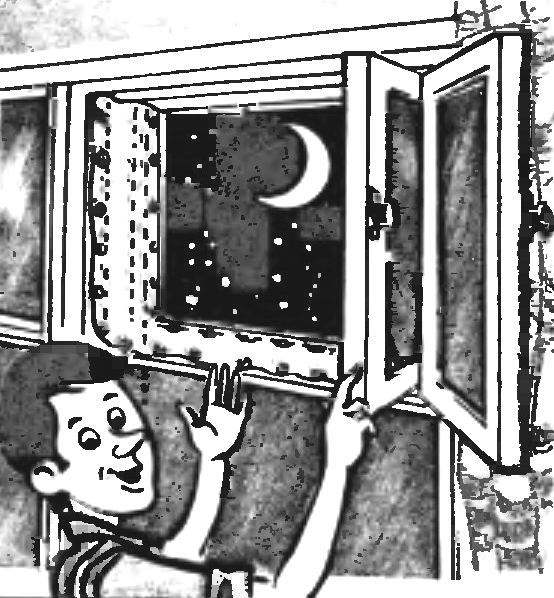 Ventilate the room is necessary even in the cold of winter. But it is necessary to open the window, such as window fog up and then freeze, covered with snow patterns, blocking the light.
To prevent this from happening, you need between frames but the perimeter of the window to pull the strip of plastic film, which also protects miranae space dust.
A. EL, Karaganda
Recommend to read
CUT TRIPLEX
I am sure that many Amateur automakers in the manufacture of machines are faced with the problem of glazing of the body. Most of them come of the situation, "tied" to the size and shape...
HOT ON NAILS
This is an original and extremely simple device can perform a dual role: the stand, which is convenient to put hot pot, and a kind of roster that prevents it from cooling. In the latter...