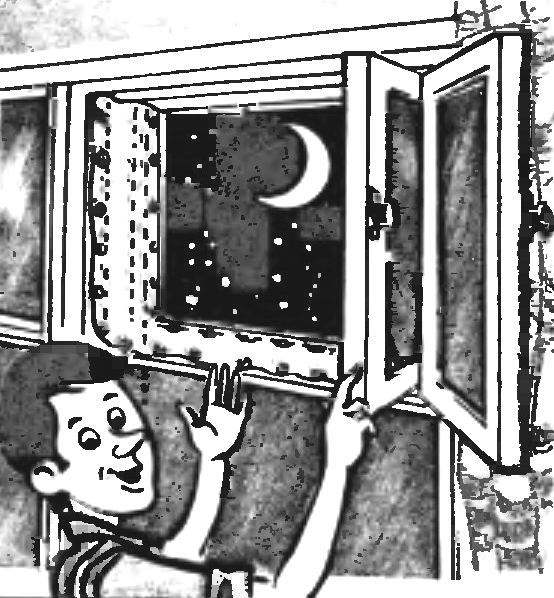 Ventilate the room is necessary even in the cold of winter. But it is necessary to open the window, such as window fog up and then freeze, covered with snow patterns, blocking the light.
To prevent this from happening, you need between frames but the perimeter of the window to pull the strip of plastic film, which also protects miranae space dust.
A. EL, Karaganda
Recommend to read
REFRIGERATOR CAR
Two hundred years have passed since then, as it became known Seebeck effect and Peltier. The effect is to pump heat under the action of EMF (electromotive force), in other words, the...
UMBRELLA VICE VERSA
Not everyone is a fan of tinkering, living in the city, has for its classes a special room. Often we have to settle for a table in the kitchen room. In these circumstances it is...