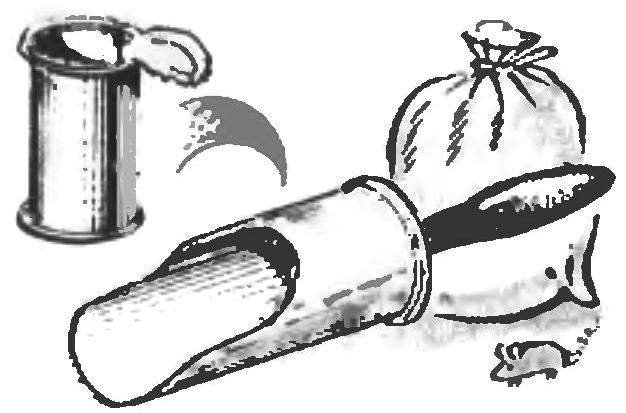 Depending on the desired size of the scoop for the bulk materials (cement, sand) pick up a tin can and cut the second bottom using the tin snips give the workpiece shown in the form. It is desirable that the height of the banks was twice the size of its diameter — then the scoop will get bigger. Remains of a wooden bar of suitable cross section to cut the handle and inserting her inside of the workpiece to secure the two sides with three screws. Scoops for the small size of the bottom of the jar it is possible not to cut to him to be fastened with screws handle.
KHASANOV A. Tokmak Kyrgyzstan
Recommend to read
Music game world
Deserved recognition and popularity enjoyed by amateur radio operators is quite simple and reliable circuit includes flip-flop on the two transistors and a pair of thyristors controlled...
SHUTTERS FOR THE WINTER
To protect the glass Windows of a country house remaining empty for the winter, is to make plug-in boards of the wooden slats of the type of fence. Bring them down on two bars in the...