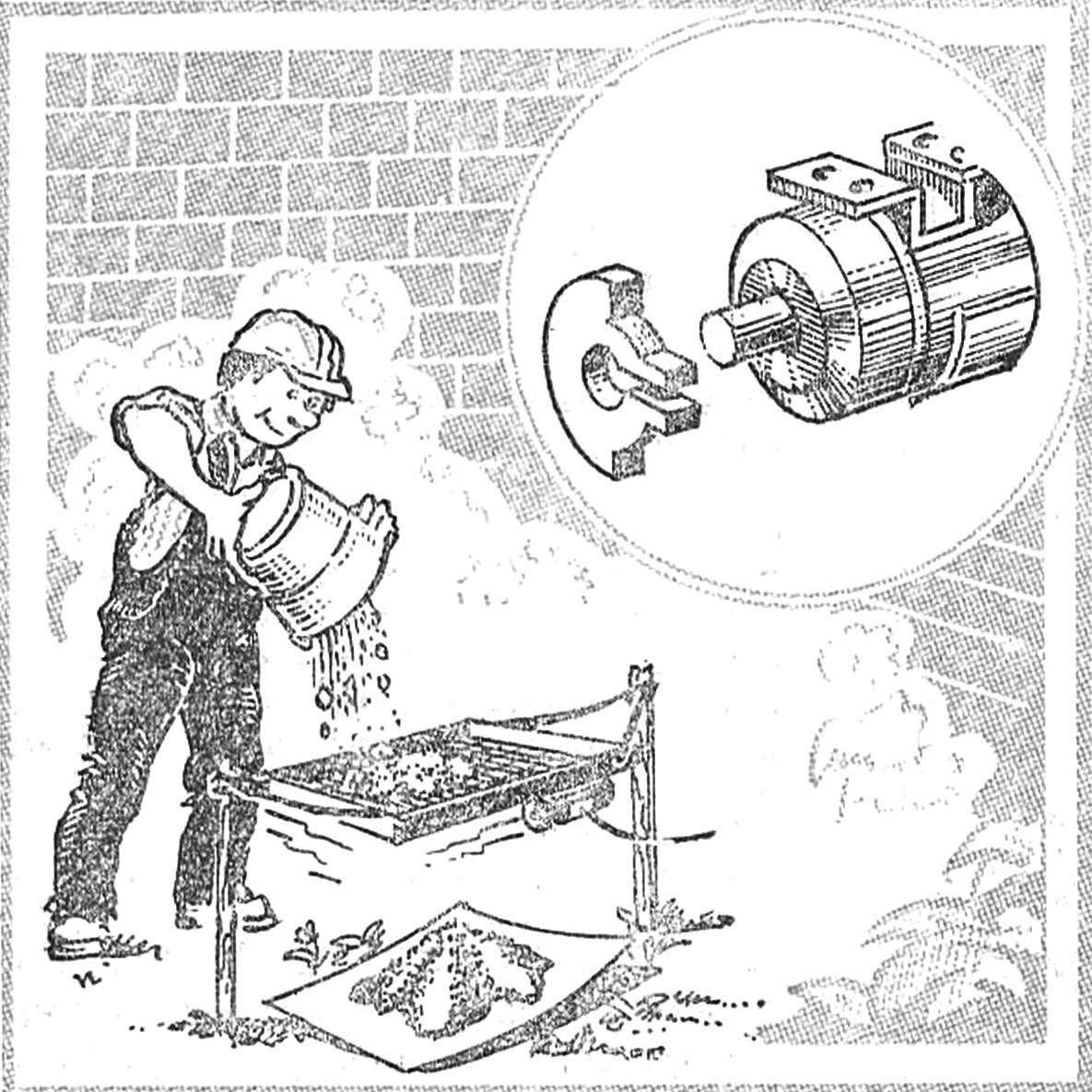 The quality of mortar depends largely on the quality of sand: it is necessary to sift carefully to avoid patches of clay, coarse particles, stones. To facilitate this work will help here's a simple mechanization. To the sieve, suspended by springs, is attached to the electric motor, the shaft is mounted an eccentric weight: when it spins, it shakes the entire suspension, just have to fill in a pulsating sieve of another portion of sand.
Recommend to read
CALM, THE SURFER IS NOT A HINDRANCE
Speed sailing boards is such that it can compete even with well-known for its rapidity "tea clippers". This is achieved thanks to perfect hydrodynamics easy float-casing. Contours it is...
THE OIL "CAP"
In the multi-individual homes usually have Autonomous water supply system, which consists of a boiler, pipes, radiators and the surge tank. The inner walls of the tank is always wet from...