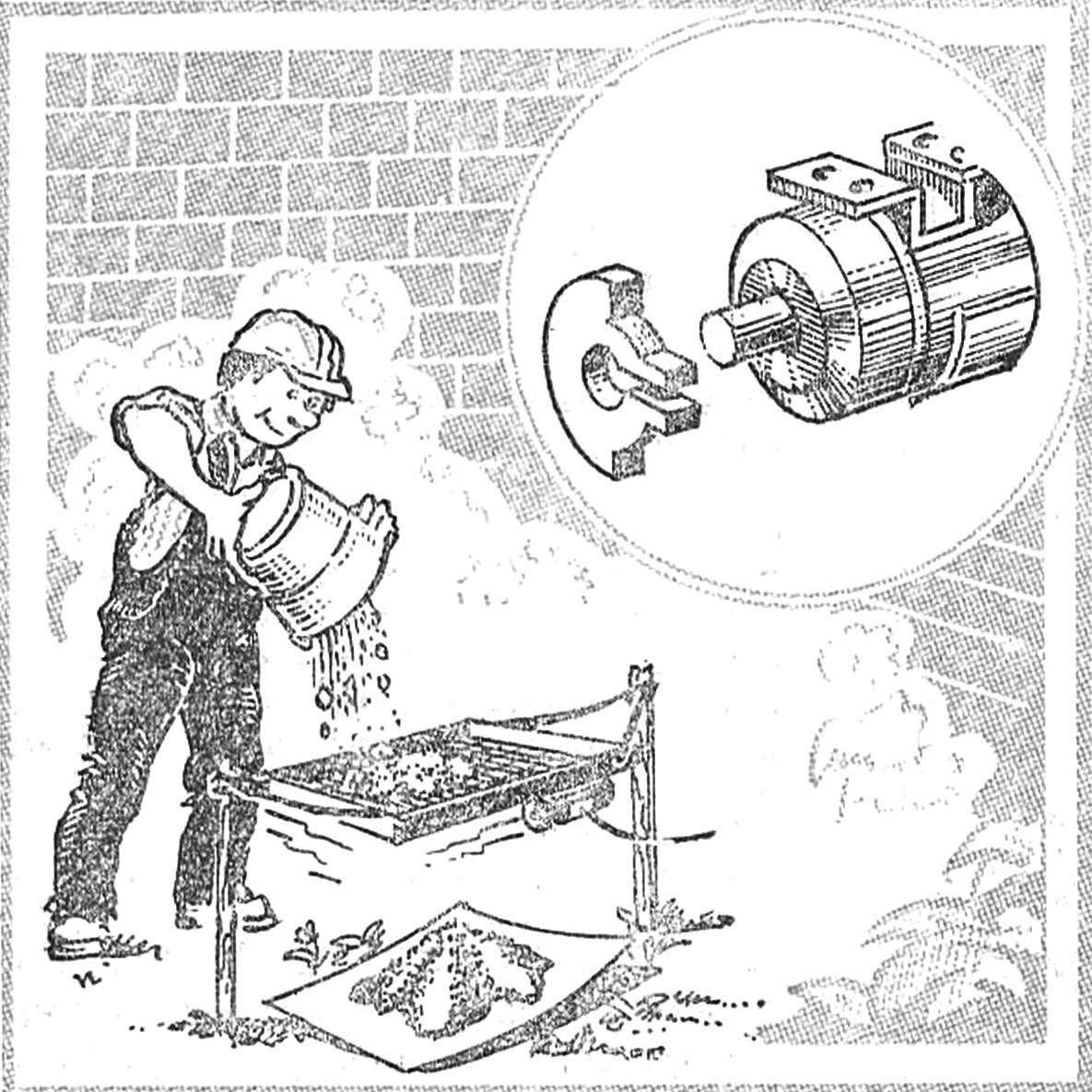 The quality of mortar depends largely on the quality of sand: it is necessary to sift carefully to avoid patches of clay, coarse particles, stones. To facilitate this work will help here's a simple mechanization. To the sieve, suspended by springs, is attached to the electric motor, the shaft is mounted an eccentric weight: when it spins, it shakes the entire suspension, just have to fill in a pulsating sieve of another portion of sand.
Recommend to read
HEAT-RESISTANT PUTTY
Remember, we have the oven built of red brick, there was a crack. When you are kindling from it stretched a thin trickle of bluish smoke. My grandfather made a special putty and filled...
WORKS ABRASIVE
It often happens that a brand new, recently purchased, pasatizhi, pliers, wire cutters, etc. can neither open nor close. The easiest way to prepare the instrument for operation with...