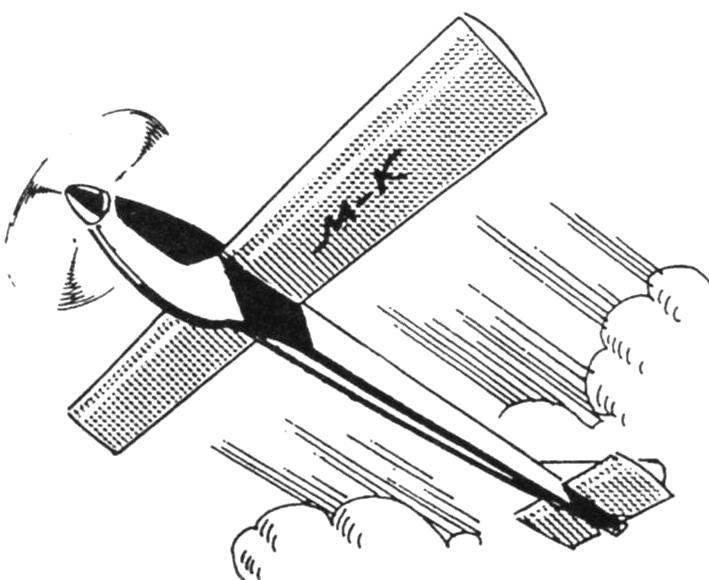 Schematic model of the airframe and the aircraft, as you know, started flying much earlier than their full-size prototypes. Paving the real aircraft's path in the sky, they are now helping novice modelers to do their first steps in small aircraft. It is a pity that the modern "schematicity" do not differ from those that did even our grandparents: all of the same pine strips, aluminum wire, model aircraft rubber, a little tissue paper, yarn and glue. No new materials, no advanced design and engineering techniques.
This publication is offered to novice modelers a simple universal model, which the manufacturer is not much more complicated schematic, but its aerodynamics and, consequently, the flight data is on a modern level.
The model airplane can be performed as in the variant of the airframe, and rezinomotornaya aircraft, however it makes sense first to compile it in the first embodiment, and then, after mastering the skills of the Modeler startup and adjustment of this aircraft, equip it with a propeller and rubber motor.
Aerodynamic design of the model – you-socoplan with the wing of the big lengthening. Design – combined with application packaging foam, plywood and all of the same lime and pine slats.