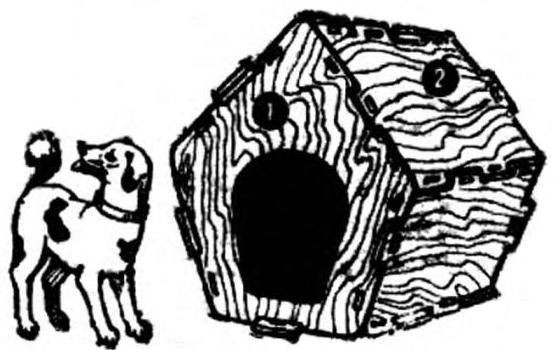 The book and movie "White BIM — Black ear" stirred in the souls of so many — children and adults — feelings of love and care to four-legged friends, especially dogs. Has become a mass phenomenon to keep at home Terriers, dogs, collies, poodles, great Danes, spaniels of all breeds not listed, and nothing about the breed and say nothing. The Newspapers even had a discussion — and not to include dogs in zhekovskogo design book for the payment of utility costs on them.
Our asset library is, as always, approached these issues from the standpoint of technical creativity. An interesting project, "separate apartments" for dogs sent to the editor Yu. a. Ryabokon from the city of Novozybkov of the Bryansk region. This collapsible kennel, assembled without a single nail of seven small sheets of plywood with a thickness of 3-4 mm. and does Not require glue: connecting the "panels" is due to the combination of studs and holes in the abutting parts. If necessary — for example, at the end of the summer season — the kennel easy to take apart and fold until next spring. Good service this house would be well served and for dogs of "collective" — has taken root in the yard of a city house, at school, garage, various storages. Young naturalists and young engineers could take the joint patronage of such animals, and fabricated in their circles the right amount of "panels" for these simple and comfortable dog houses.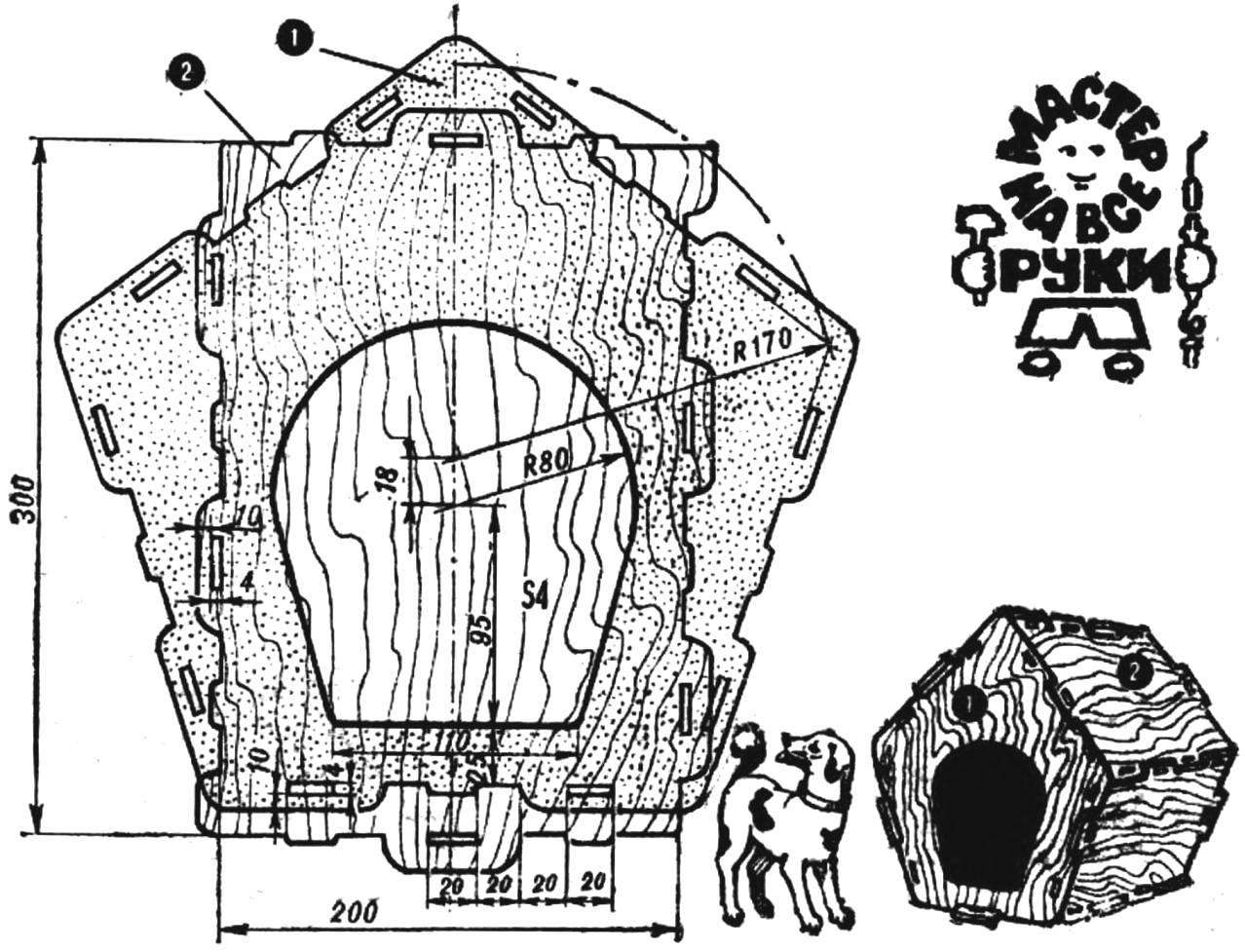 Collapsible-national kennel has already passed the "operational" test. "My dog Ready — to Yu. a. Ryabokon, quickly inhabit your house and successfully moved in this past winter."
The design of the kennel and in the yard clear of here drawings.
Recommend to read
MAGIC RESIN
(The end. Beginning in №8, 1975.)   LAMP "AUTUMN". Another art project that you want to tell, surely will appeal to many readers. Bra "Autumn". It is better to make using autumn...
STILL OCCUPY THE WALLS
If you have a lot of books, magazines, to house them, of course, need a wardrobe, but still not one. And each will take away particular area. However, there is a more economical option:...