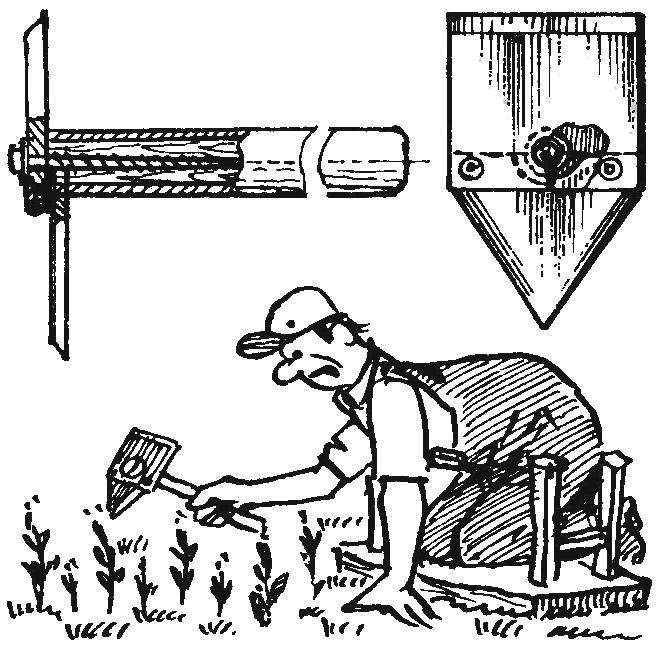 Handy little pollinic it is easy to make your own. You will need to segment blade bars of an agricultural mower. If you add the steel plate 2 mm thick — get a bilateral instrument, before whom none can resist the weed. Both blades connected by screws, fasten the screw to the handle of a metal tube, inside which is inserted a wooden rod.
Recommend to read
ABRASIVE SNAIL
For grinding flat surfaces simply wrap sandpaper any bar — and work will become easy and convenient. Where you want to clean up the abrasive from the inside of the tubular part or...
A PIECE OF IRON WILL BE SHARP
Qualitatively the condition blunt piece of iron of a plane is not easy even for an experienced wizard. Especially manually. As anyone tried, but to preserve the desired sharpening angle...