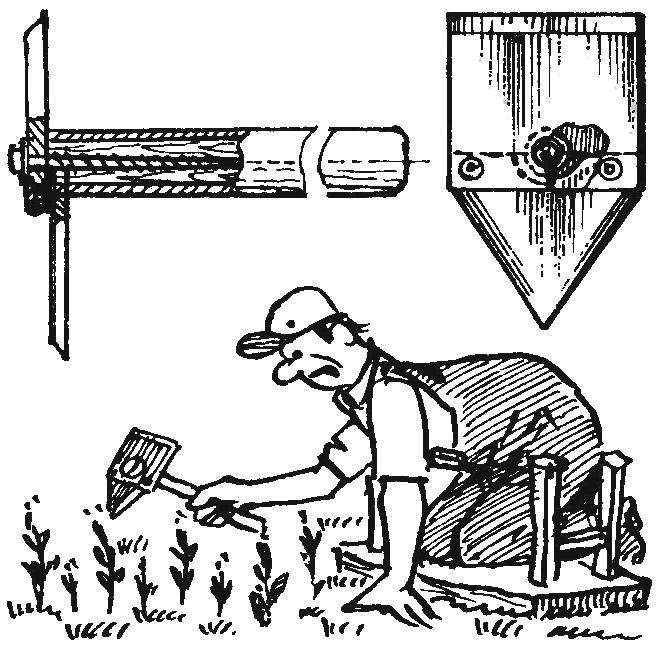 Handy little pollinic it is easy to make your own. You will need to segment blade bars of an agricultural mower. If you add the steel plate 2 mm thick — get a bilateral instrument, before whom none can resist the weed. Both blades connected by screws, fasten the screw to the handle of a metal tube, inside which is inserted a wooden rod.
Recommend to read
WHERE THE ASPHALT ENDS
Readers of the older generation, of course, well remember during the last war. Autumn impassability of roads, forty-one, broken tracks and wheels, smeshannye thousands of feet, frontage...
A LARGE TORPEDO
As a result of mass repressions of 1937 -1938. considerably thinned the ranks of skilled workers, research institutions, including creating new military equipment. With the acute...