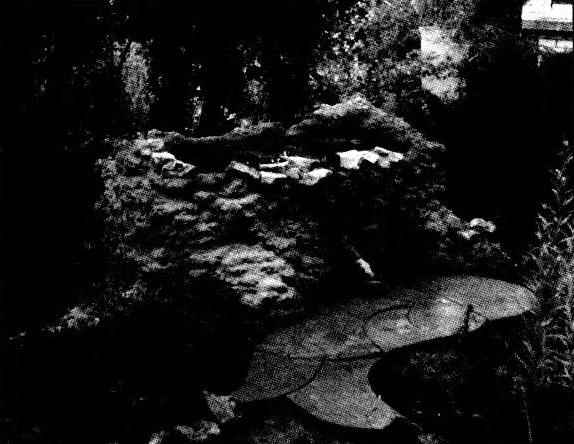 There is no need to prove how important it is to have in the garden water supplies that happen with irrigation system and flower beds with lawns for the week of the July heat will turn to hay. So when my old steel tank had rusted and sprung a leak, there was an urgent need to find a replacement.
The first thing that came to mind to order the same, and then dye it and braid wild grapes, to fit into the landscape. But tank black steel is not only unsightly, it is also impractical: and roads, and rust. It is good to make the tank from aluminum or stainless steel, but the price!!! But to use such a tank may have only one season: winter comes "away" and "privatize" your treasure for scrap.
Appreciating the harsh reality and weigh all the circumstances, I decided to come up and make a design that would meet all my requirements: adorned the plot was solid, the cost is not too expensive, does not corrode and is not attracted "guests".
Below is a detailed description of this task.
Let's start with the fact that the future capacity need to decorate the garden, that is, at least, its design and form should fit harmoniously into any place, becoming like a part of the landscape. For example, my garden is divided into terraces, and so the capacity I have designed as a retaining wall upper. In other conditions probably will require other forms and additional functions of the structures.