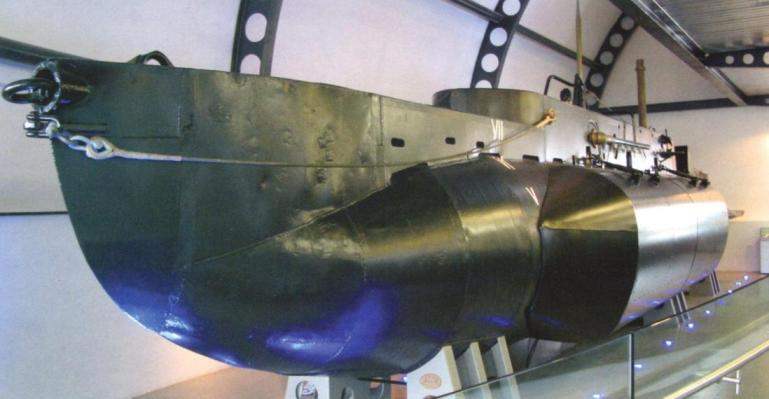 We left two outstanding inventors, John Holland and Edmund Zelinskogo, in 1886 in a pretty sad state. The firm of submarines collapsed simultaneously with the physical collapse of the pile with their first and only joint design. The money ran out, wanting to continue the experiments there. Holland seems to be had only to retrain for something less exotic. But he wanted to build submarines. And then he undoubtedly is lucky of different European countries already reported quite promising boats, capable long enough to be under water and attack the enemy. Blow to the Naval Ministry USA, stubbornly wanting to adopt none of the samples, which we described earlier, was the news that his "secret vessel" motor is going to build Spain. The relationship between one of the oldest colonial powers and the young American "democracy" is active on these colonies looked, was getting worse and worse. And congressmen finally decided to fork out.
What caused such a strong reaction from the Americans? In fact, and hopelessly lagged behind the technological progress of Spain had a rather long tradition of underwater shipbuilding. In 1858, the designer Narciso Monturiol was able to design and implement in hardware a fairly large boat "El Ictineo" over a length of 7 m and a displacement of about 8 t "Fish" (the translation of its name) really resembled the body shape of a huge and clumsy inhabitant of the sea, down to the forked tail. However, it pretty well immersed and floated, albeit very slowly, since "engine" is so good to us a familiar (and wholly sympathetic time) crankshaft with manual transmission. Spun it seven people, but more than one node to develop and failed in any of the more than fifty dives. To the credit of the inventor is the fact that for about a year of tests conducted in the port of Barcelona, any significant accidents have been avoided, although the dive depth exceeded in some cases 20 m. (Think about this at least polupodvale impromptu southerners, not time parting with the surface of the water.) Of course, the weapon looked absolutely hopeless: located in the nose with a gimlet was supposed to drill holes in the hull of an enemy vessel is in the desired sinking amount! It is easy to understand what could end this "business". Therefore, Monturiol supposed to install to "Fish" a gun capable of firing under water. These plans were never realized – for traditional reasons. The government barely crawling "bug" not interested, but money and enthusiasm supported the inventor individuals quickly ended.
Had to endure a long pause, again to find "sponsors" and save the required amount, which increased markedly: now Monturiol were going to build several times a larger boat with a "real" engine. In 1862 he managed to get to work, which ended two years later. I must say, almost a brilliant result for the then Spain, who was not in the best of his era.