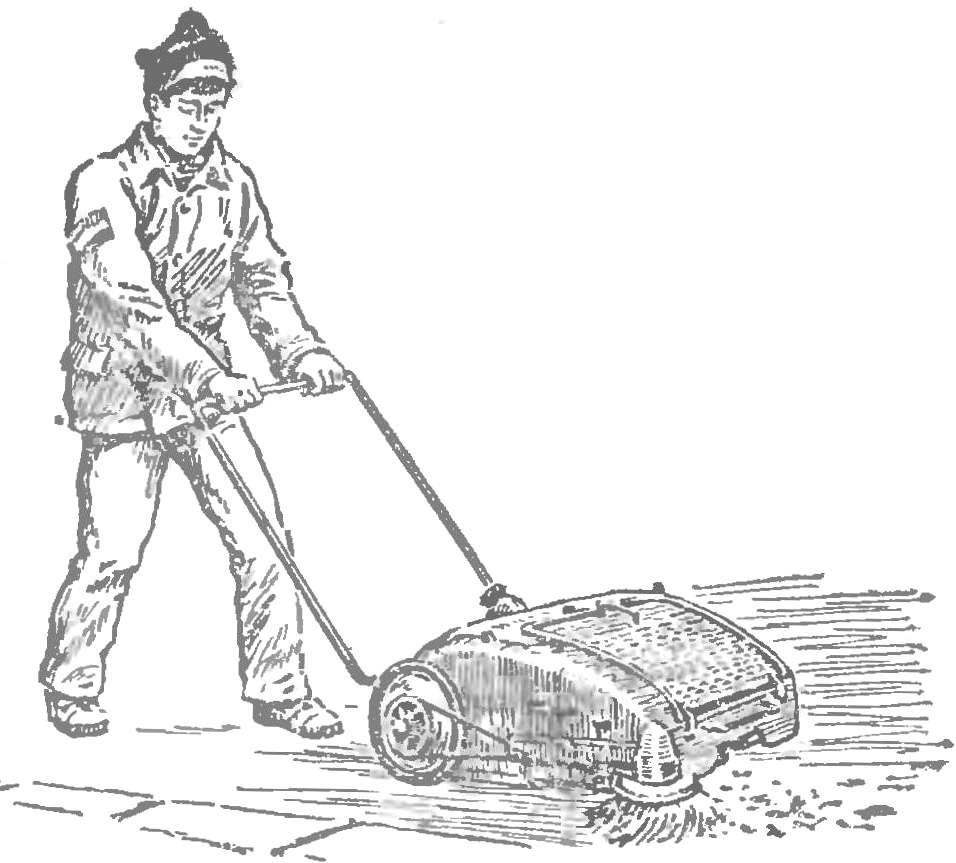 In the "M-K" No. 4, 1982, an article was published in which there was a talk about a club for young technology house management № 8 of the city of Vitebsk, about the fun and useful machines that are created by its members. Among the most original devices was mentioned and mechanical sweeping machine MPM-1.
It was conceived as a means of facilitating the hard work of cleaners and janitors. Under the leadership of V. M. Neboraka in charge of the club, MPM-1 was built ten Skole-ing in age from 13 to 16 years. Ego Sasha three — Ludwi Cove, Odnoralov and Slepnev, Kostya Abramov, Gregory Alekseev, Edward Zubritskii, Sergei Razumov, Dmitry Roshchin, Andrew Sochivko and Victor Kharitonenkov. All of them were awarded medals "Young member of the USSR national economy", as their mechanical broom has made an impression not only on the Republican exhibition in Moscow at the main exhibition of the country.
"But it's cleaner!" — it SAC exclaimed one of those present at the first test just riveted and not painted MPM-1. Sampling was carried out directly in the workshop of the club littered the classroom floor.