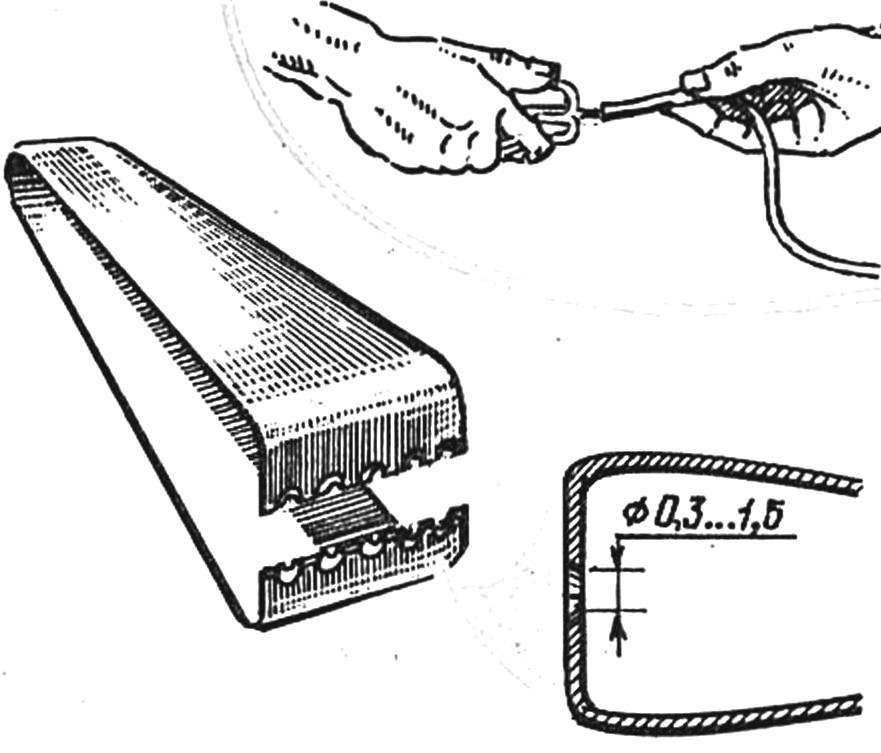 An inexperienced installer, exposing the wire ends of the insulation, no-no and cuts one of the veins of the wire or, even worse, incision several, and they then break off at the most inopportune moment. From all of these troubles a novice electrician will deliver a simple tweezers. It is bent from steel strip with a thickness of 1…1.5 mm as shown in the figure and in its working plane svecom-countersink cut tapered holes. Previously along the line of the open jaws of the tweezers nastelivaetsya holes Ø 0,3; 0,5; 0,8; 1; 1,5 mm. After processing, the tool is quenched.
Recommend to read
HAND, AND AS LARGE
Commercially available small vise with a clamp to hold or to tighten to the table — depending on the workpiece. However, along with this advantage there is a disadvantage: if we clamp...
HOW TO SHORTEN THE BOLT
To shorten a long bolt or stud, such a task is not so rare encounter tinkerers. In order not to damage the grip of the thread, I suggest to use a simple tool, which is a metal strip 5-10...