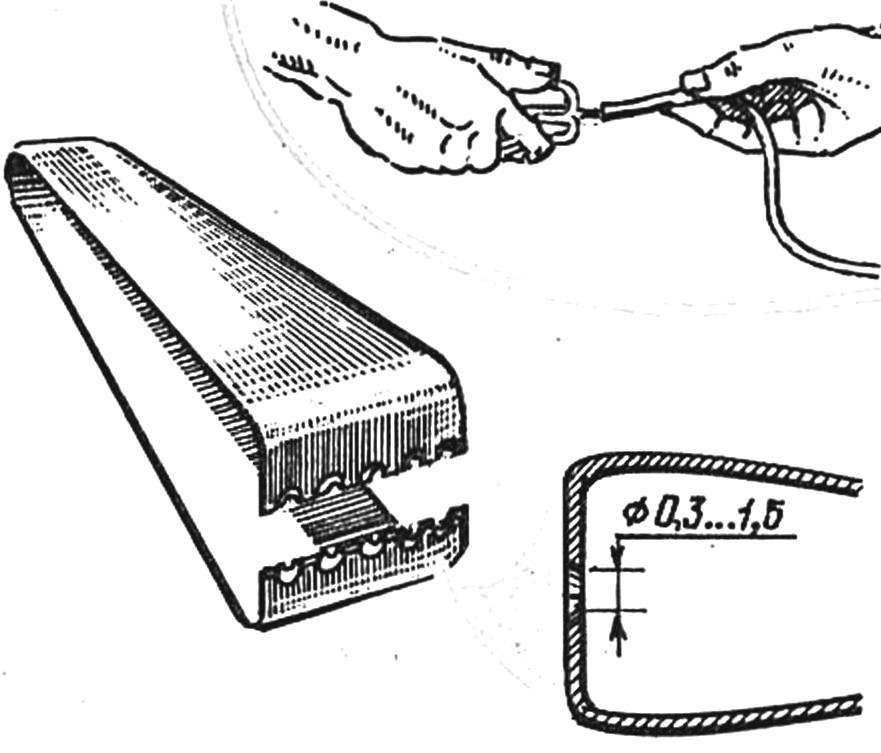 An inexperienced installer, exposing the wire ends of the insulation, no-no and cuts one of the veins of the wire or, even worse, incision several, and they then break off at the most inopportune moment. From all of these troubles a novice electrician will deliver a simple tweezers. It is bent from steel strip with a thickness of 1…1.5 mm as shown in the figure and in its working plane svecom-countersink cut tapered holes. Previously along the line of the open jaws of the tweezers nastelivaetsya holes Ø 0,3; 0,5; 0,8; 1; 1,5 mm. After processing, the tool is quenched.
Recommend to read
MOTOR WITH… A TABLET
Difficult situation with a model micro-motors in our country, and also difficult to explain, but very attractive the desire of some designers and modelers around the world to provide...
THE MACHINE "DRINKING-STROGI"
When my family moved to is not a new manor house with land, I faced the problem of its thorough repair and erection of outbuildings. It was clear that with only hand tools this kind of...