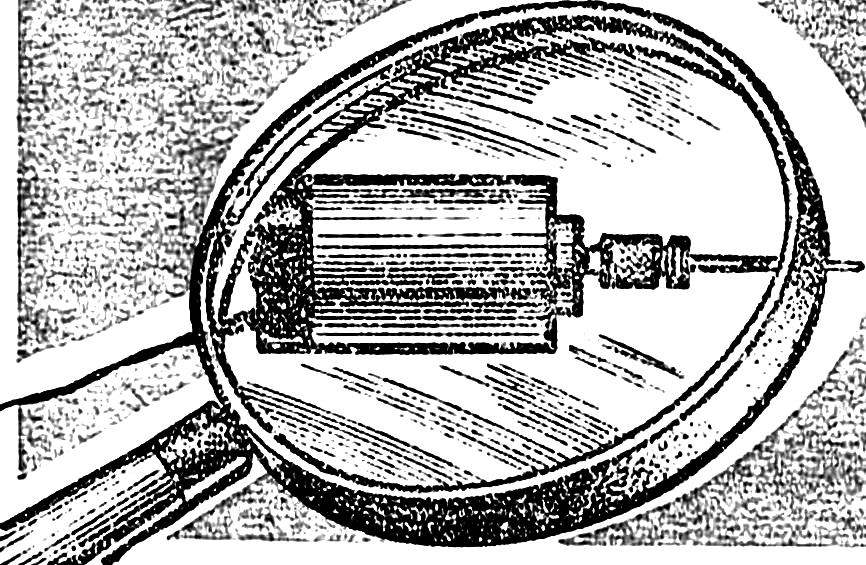 The construction of any model is unthinkable without cutting in detail dozens of holes in the first place is quite small, with a diameter of less than 1 mm. you Buy such a drill, of course, in retail they do, but what are they clamping? Drilling machine (ordinary, not unique), a drilling machine, especially a hand drill to microwell fit a little in their size and weight is not felt the force with which to press a drill, and a fragile cutting tool often breaks down.
I managed to successfully solve this problem by making microelectrode clamping three-jaw Chuck.
First of all, a few words about the motor. I used a brushed motor, for a voltage of 6 V with permanent magnets. The diameter of the output shaft 3 mm, weight about 100 g. However, it is possible to use other low-power electric motors such as electric shavers, or even from the electrified children's toys. Therefore, the General form of microdrile landing size is indicated with the letter a corresponding to the diameter of the output shaft of the motor.