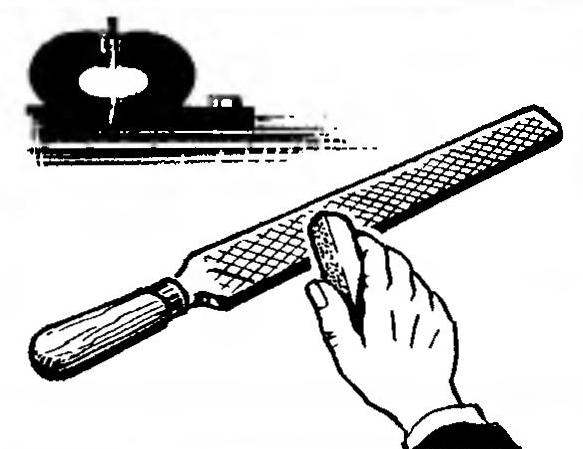 When processing a file soft and ductile materials cut quickly becomes clogged with sawdust. Cleaning the same tool is often more time consuming than the workflow itself. That it was a dispute before the grate in the notch of the file with chalk and sawdust are not in it to get stuck.
I. GLUKHOV, G. a R a n with it, Mordovia
Recommend to read
THE FILE — CHALK
When processing a file soft metal (or plastic wood) in the notches of stuck particles of cutting material, which is not easy then to get rid of. This will not happen if you RUB the tool...
…THEN, AND ONE
To remove the door from its hinges is not a problem even one. But to hang it in place quite difficult and with the assistant - it is hard to get both at the same time hinges on...