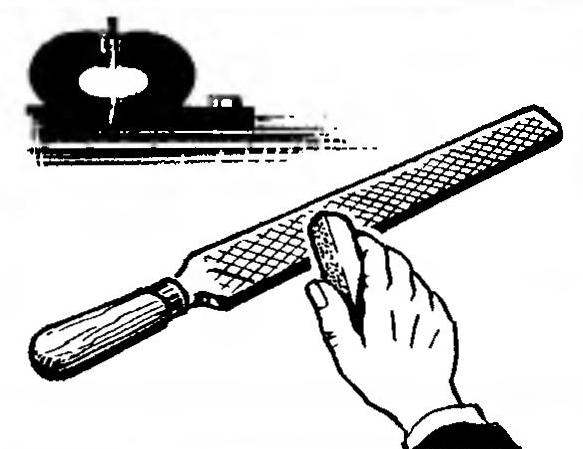 When processing a file soft and ductile materials cut quickly becomes clogged with sawdust. Cleaning the same tool is often more time consuming than the workflow itself. That it was a dispute before the grate in the notch of the file with chalk and sawdust are not in it to get stuck.
I. GLUKHOV, G. a R a n with it, Mordovia
Recommend to read
WINDOWS FROM EUROPE
The glass their hands. Scientists are constantly talking about global warming, but nature in winter so additional "tightening" frosts and blizzards, which casts doubt on this assumption....
TABLE STORAGE CASES
Fans of audio and video tapes, cassettes and discs accumulate very quickly, and if at the beginning of their stack, not hinder, over time they turn into a whole heap of crumbling,...