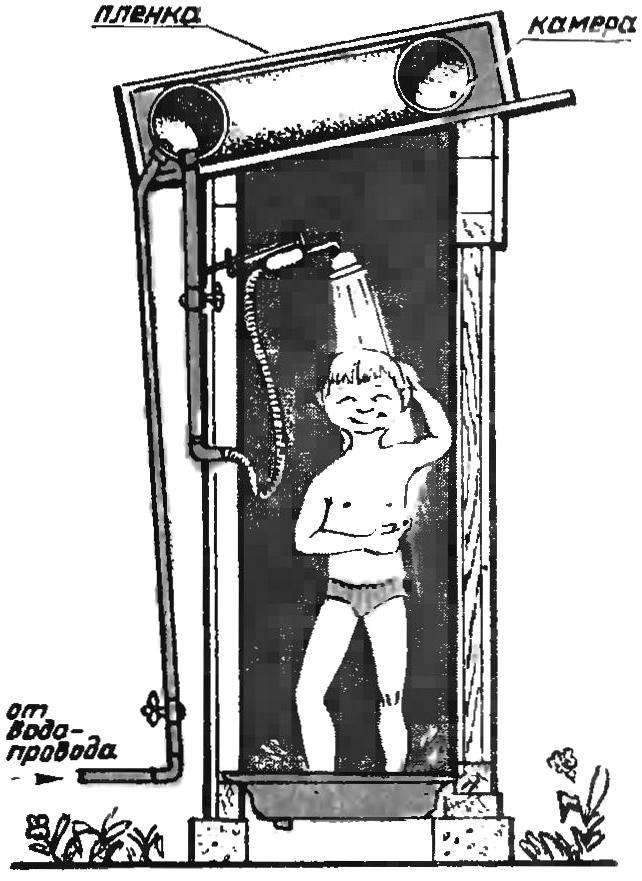 As known, the base year is country soul tank of adequate capacity. Most often used metal barrels, baby baths or any other suitable containers. However, few people know that the best tank for the shower yavpyaetsya… camera car tyres. And not necessarily that it was new, undamaged — you can use old, tattered: zacenite its easy if we use universal glue "moment". You also need to punch in the cell of two fitting — podhodyashiy and for connecting the shower head with a tap. If the capacity of this tank will be small, put on the roof of the shower cabin are two or three such cameras. Do not forget to build for them a "hotbed" of plastic film — this will allow even in not too hot weather to have in the shower with warm water!
Recommend to read
NOT AIR TO WATER!
That just is not used as a tank for a summer shower on a country or garden site! Here's another original version: car tyre big diameter is glued with a sealed bottom and a removable...
HANGER FOR BATH
I bought a plastic baby bath. Comfortable, beautiful, but where is her store! Decided it was better just to hang on the wall in the bathroom horizontally. This is enough for two...