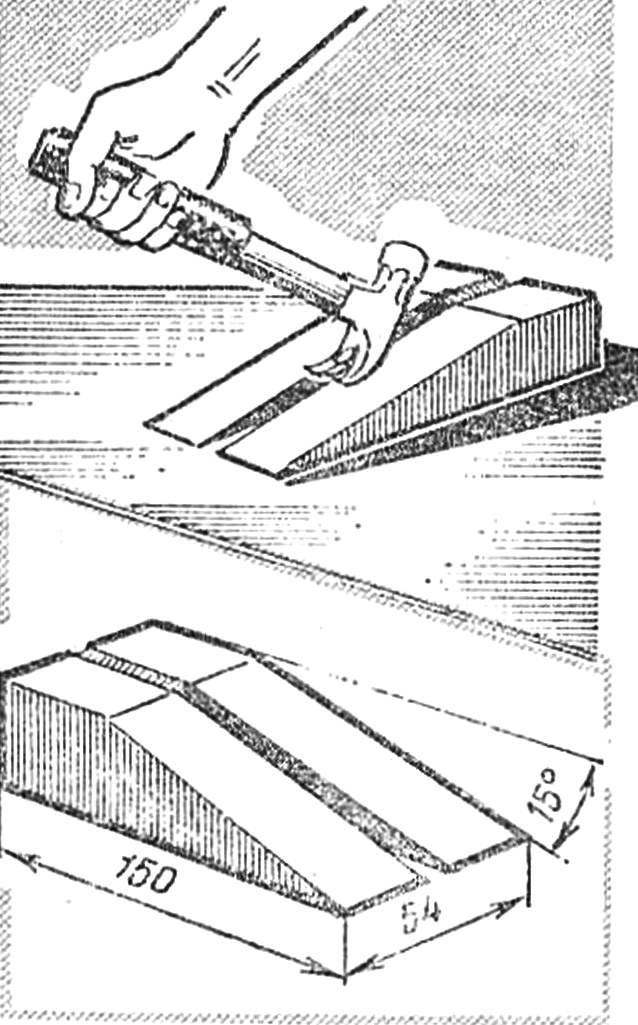 Much easier to use a claw hammer or a hammer with the same slot, if to produce just such a wedge-shaped stand with a slit width of about 8 mm. having Missed her intended for pulling out a nail, it is easy to pick up, the best place on the wedge to work comfortably, and the efforts it took less.
Recommend to read
WITH AEROBRIGADA – SPEED CORD
Today we offer young modelers rather unusual development of high-speed cord models apropriada. Novelty design in unusual approach to design. Perhaps this is an approach based on the full...
MODELIST-KONSTRUKTOR 1976-10
CONTENTS: Gold discovery time (2). Addresses NTTM: R. Yarov. The harvester goes on the course (4). Jar NTTM: (6). Patent of nature: I. Evstratov. An unusual all-terrain...