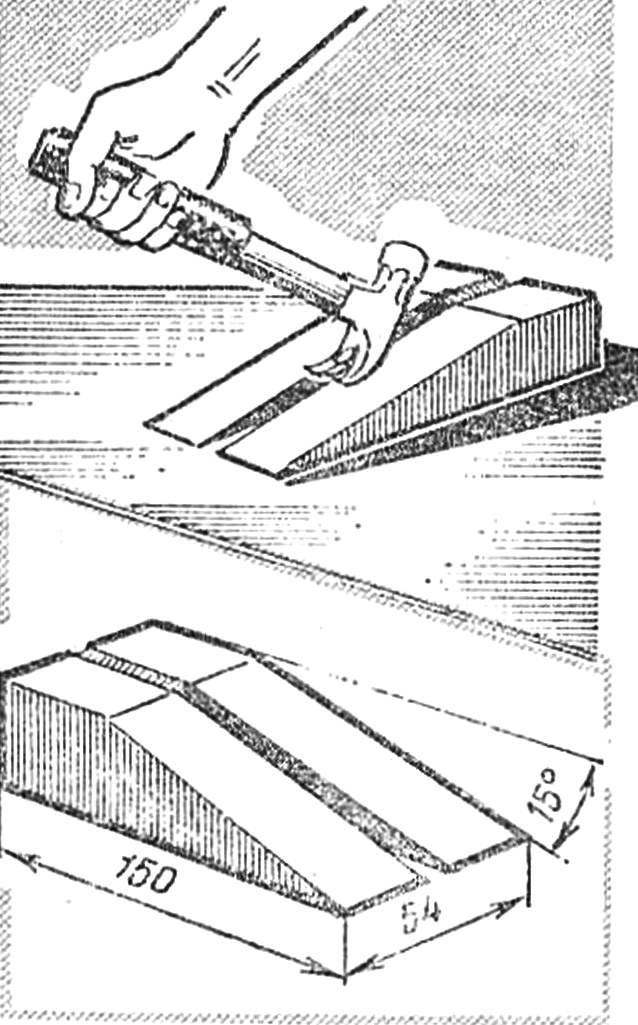 Much easier to use a claw hammer or a hammer with the same slot, if to produce just such a wedge-shaped stand with a slit width of about 8 mm. having Missed her intended for pulling out a nail, it is easy to pick up, the best place on the wedge to work comfortably, and the efforts it took less.
Recommend to read
WATCH YOUR FINGERS!
To protect the fingers from accidental hammer blow, enough to produce a simple holder for the nails. In the metal plate with a length of approximately 100 — 150 mm is necessary to saw...
THIRD HAND
When working with such sensitive measuring instrument like micrometer, it is necessary to hold it with two hands — and what to hold on to what is measured! A kind of third hand may be...