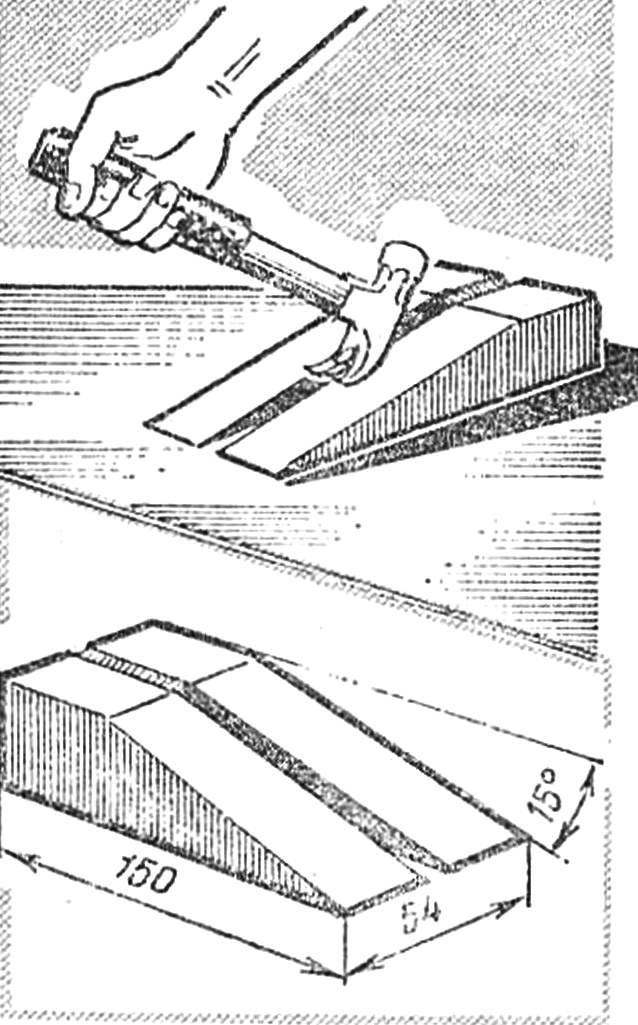 Much easier to use a claw hammer or a hammer with the same slot, if to produce just such a wedge-shaped stand with a slit width of about 8 mm. having Missed her intended for pulling out a nail, it is easy to pick up, the best place on the wedge to work comfortably, and the efforts it took less.
Recommend to read
AND AEROASTRO
Snowmobile Ka-30. The first test of the snowmobile "North-2", created in OKB famous designer of helicopters, N.And.Kamov, showed that they have two fatal defect is small capacity and...
SECURE OR CLAMP
When sawing with a jigsaw, a reference platform for tablets is normally attached to the table clamp, which is not very convenient if you have to work often. Several upgrade mounting...