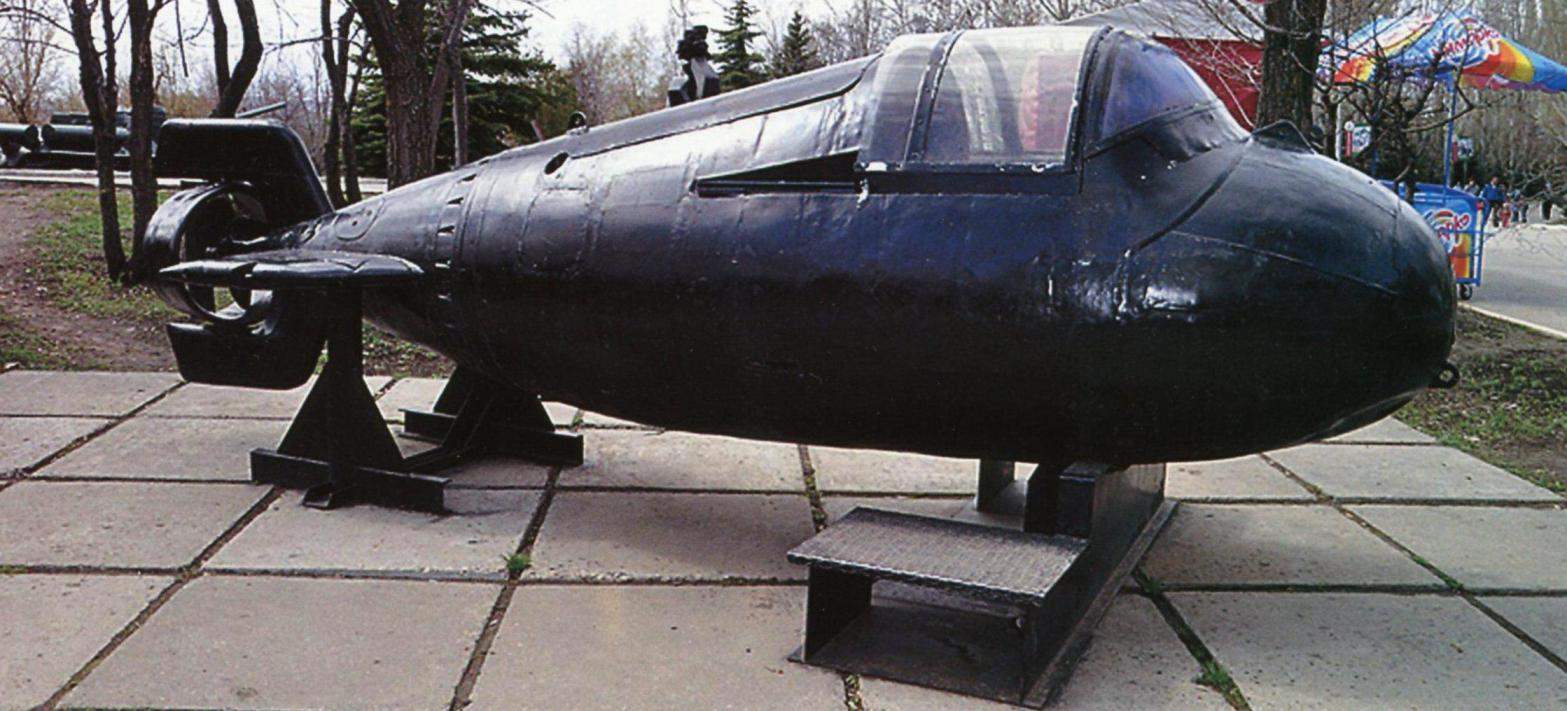 In 1921 – 1939 in Leningrad acted Special technical Bureau for military inventions (Sptecbureau), it was headed by engineer V. I. Bekauri. In 1934 in a 1st division Sptecbureau was formed by a group of dedicated submarines. Her first project embodied in the metal, was the midget submarine APSS (aerobody self-propelled projectile), representing odnostolpnoy the boat-the torpedo with a displacement of 8.5 tons. APSS was controlled by radio (VHF and LW) during visual tracking of a plane or ship. There was a possibility and manual control.
Two boats of APSS was built in 1935 and 1936 the Leningrad shipbuilding and mechanical plant №196 "sudomekh". On arms did not take them, and before the beginning of world war II the two samples taken.
Following submarine Sptecbureau called APL (aeroportnaya boat). Initially, it is also designed as a radio-controlled projectile. In the future, the project is made in ultra-small submarine with the crew. This boat was involved in a group of engineers, headed by F. V. Shchukin. By August 1935, the plant № 196 "sudomekh" was made a prototype of a single submarine with a displacement of 18 tons with two 457-mm side torpedo tubes open and a crew of four people.