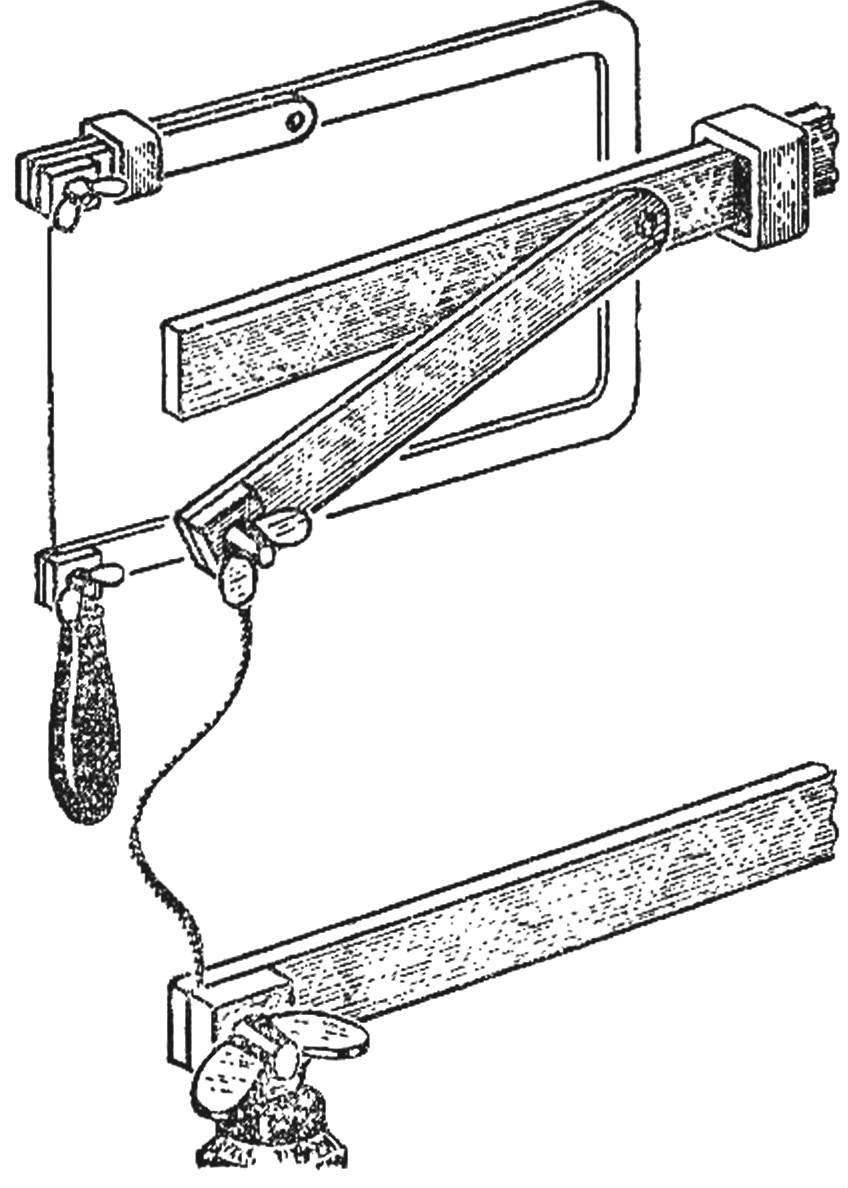 This device allows you to consistently perform those operations which are performed simultaneously jigsaws, tension and clamp the blade. It is especially difficult to learn this kids — those who are just starting to learn this tool. The essence of the device in the following. On that machine, the jigsaw is pivotally secured the strap with the banjo clamp. Besides her, there is a metal ring, the inner of which is 1-2 mm larger than the width of the machine of the jigsaw. Use streamline tool as follows: shift ring, thereby freeing the hinge bar, and sacrebleu nail file. Further, the ring is moved in the opposite direction, wherein the strap pivots and pulls thin cutting blade.
Recommend to read
FIRST, GLASS CUTTER
To drill from the opening in the wall, lined with tiles, for example in the bathroom, I first clean lazurevy layer rotational motion of an ordinary glass cutter, carbide wheel pressed in...
THE TAIL BOOM OF THE FUSELAGE
The fuselage of modern rezinomotornaya model aircraft usually consists of two parts: the power (it houses the rubber motor, is attached to the lug screw, wing) and the tail boom carrying...