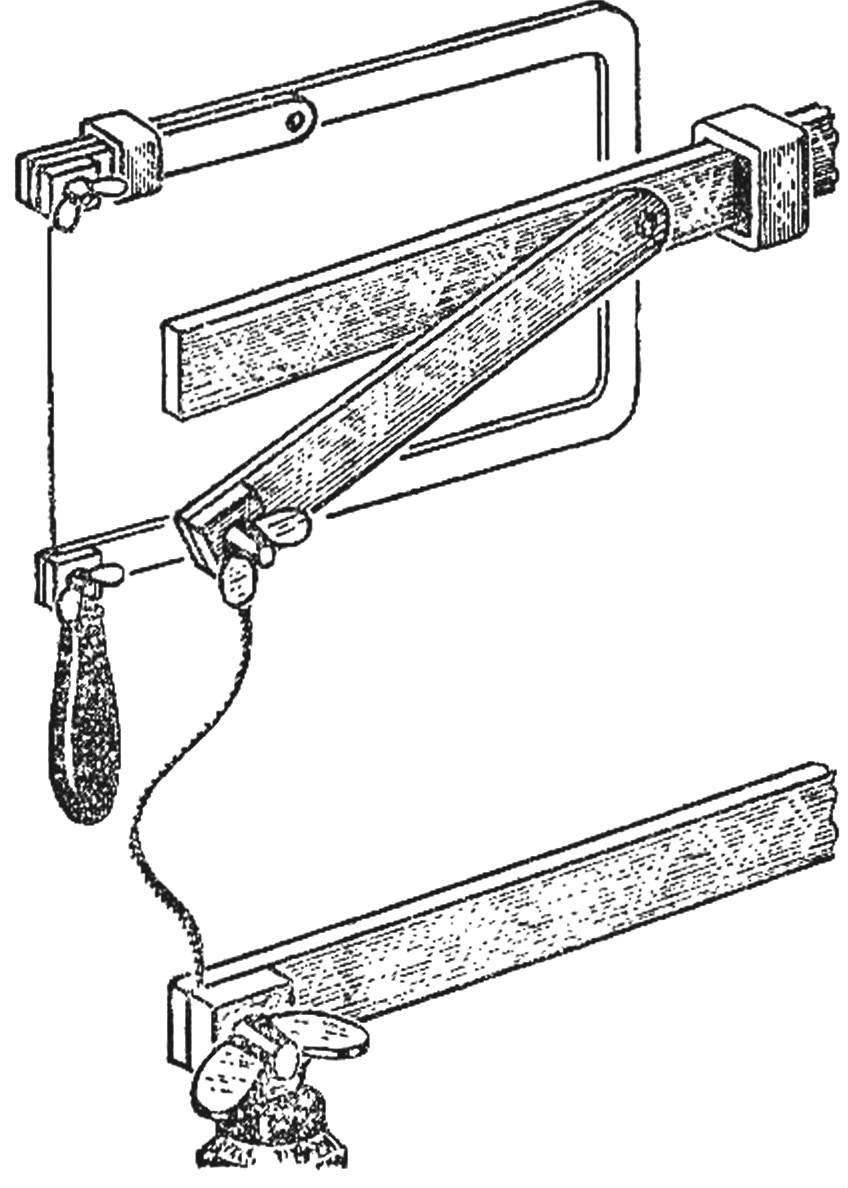 This device allows you to consistently perform those operations which are performed simultaneously jigsaws, tension and clamp the blade. It is especially difficult to learn this kids — those who are just starting to learn this tool. The essence of the device in the following. On that machine, the jigsaw is pivotally secured the strap with the banjo clamp. Besides her, there is a metal ring, the inner of which is 1-2 mm larger than the width of the machine of the jigsaw. Use streamline tool as follows: shift ring, thereby freeing the hinge bar, and sacrebleu nail file. Further, the ring is moved in the opposite direction, wherein the strap pivots and pulls thin cutting blade.
Recommend to read
COFFEE — FROM THE CHAIR
Old chair caught for one reason or another are unnecessary, can be turned into a small coffee table. For this you will need chipboard for the table top and a few screws.
BOARD ROOM "WEEDING"
It is now customary to control weeds on the beds without chemicals. Weed or often just cover the beds by the opaque material beneath the weeds do not develop, and the seedlings planted...