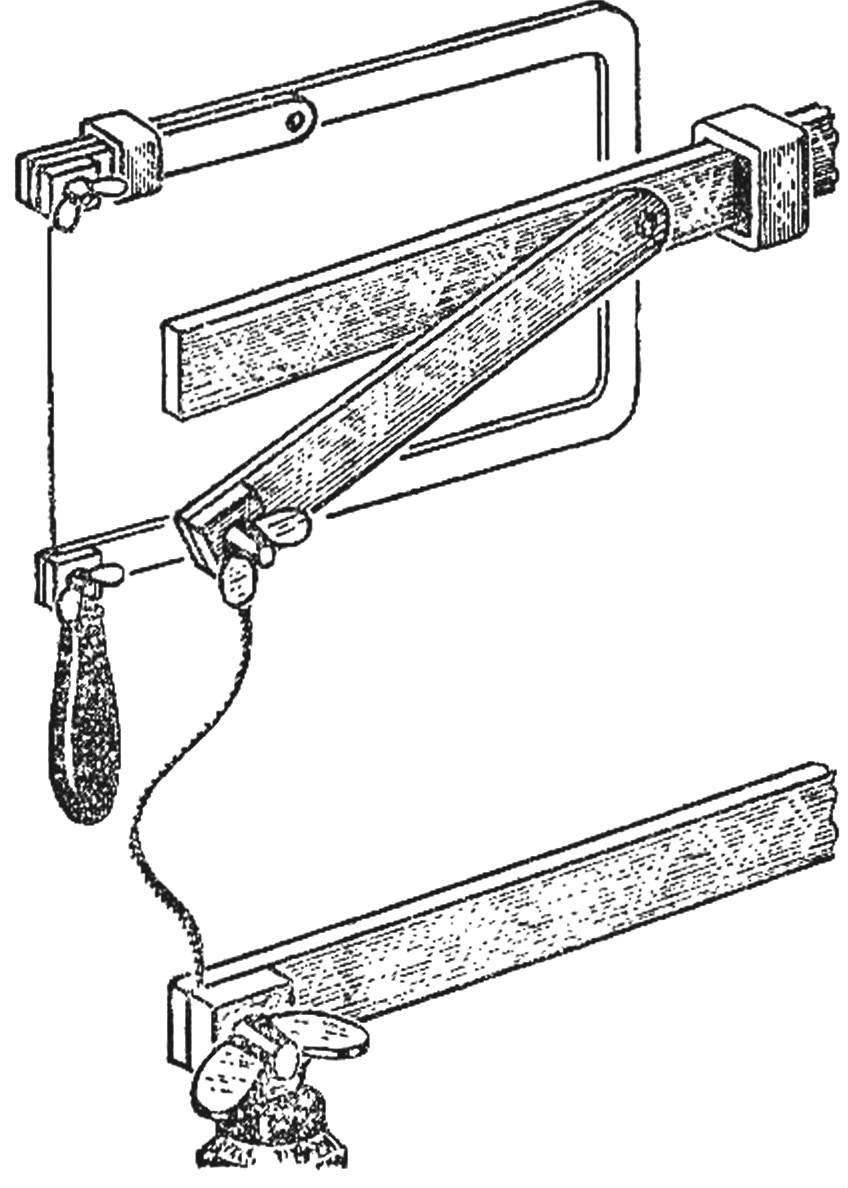 This device allows you to consistently perform those operations which are performed simultaneously jigsaws, tension and clamp the blade. It is especially difficult to learn this kids — those who are just starting to learn this tool. The essence of the device in the following. On that machine, the jigsaw is pivotally secured the strap with the banjo clamp. Besides her, there is a metal ring, the inner of which is 1-2 mm larger than the width of the machine of the jigsaw. Use streamline tool as follows: shift ring, thereby freeing the hinge bar, and sacrebleu nail file. Further, the ring is moved in the opposite direction, wherein the strap pivots and pulls thin cutting blade.
Recommend to read
JAPANESE KA-MI WITH "SKIRTS"
In preparing attack on South East Asia command of the Japanese armed forces imagined the difficulties associated with overcoming the army of the numerous water hazards on the territory...
PLANTERS-IMPROMPTU
Large plastic bottles of drinks less thrown away, but are increasingly used for various craft projects featuring eye-catching appearance and good quality material. Here's another...