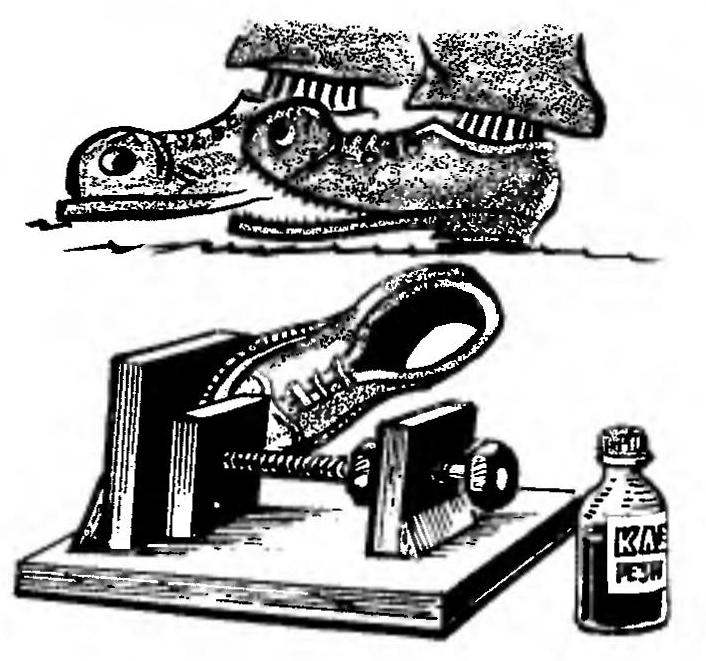 The shoes often come unstuck the bow of the soles, which if the home repair is difficult to clamp. I made this simple arrangement of plates and a bolt with a nut. Pinched and soaked in it gluing it turns out reliable.
Recommend to read
CLAMP AND PIPE
When welding T-joints of pipes pre-combining them is difficult. Made a fixture consisting of two metal plates, studs, and two nuts, it is possible to securely lock the segments of pipe...
DIAMETER IN THE GRIP
Sometimes the drills, especially in the already served, without distinction, the marking indicating the diameter. It would seem that to define it is only possible with a micrometer. But...