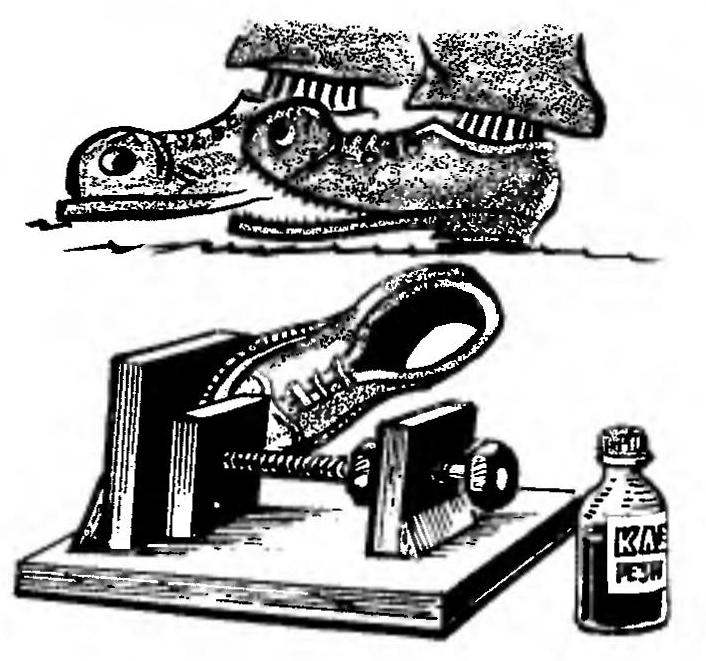 The shoes often come unstuck the bow of the soles, which if the home repair is difficult to clamp. I made this simple arrangement of plates and a bolt with a nut. Pinched and soaked in it gluing it turns out reliable.
Recommend to read
STARTS SUBMARINE
For all the apparent simplicity of the hull shape and small number of add-ons to create models of submarines a very difficult job. And yet, the modelers love to Tinker with them: well...
GARDEN SOFA-TRANSFORMER
The picture online garden sofa which can be transformed into a table with two benches, inspired by its design. Nothing really new come did not, but decided to replace the wooden frame on...