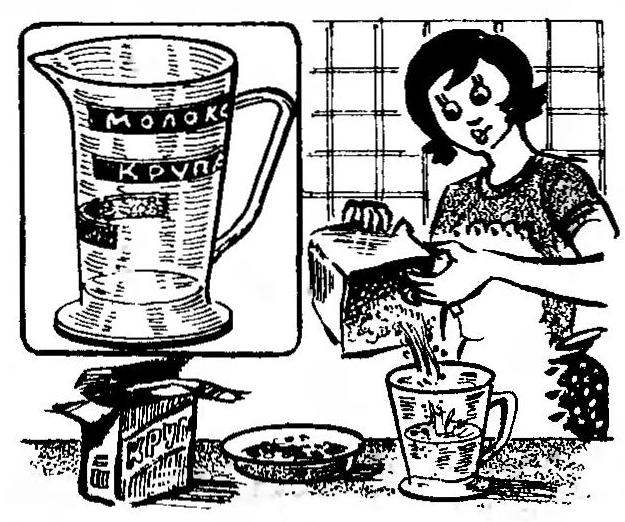 If you have a lot of time to measure the volume of the same liquid or granular materials, make the appropriate mark on the measuring circle, glued at the right level strips of adhesive medical tape. At the same time can be done on them and the labels which are specified died.
Recommend to read
FIRST, GLASS CUTTER
To drill from the opening in the wall, lined with tiles, for example in the bathroom, I first clean lazurevy layer rotational motion of an ordinary glass cutter, carbide wheel pressed in...
MICROTEL
Small electric motors from toys find the wide application in domestic craftsmen. Fixed on the shaft a metal sleeve with two screws will allow you to fix it the thinnest swerlick, turning...