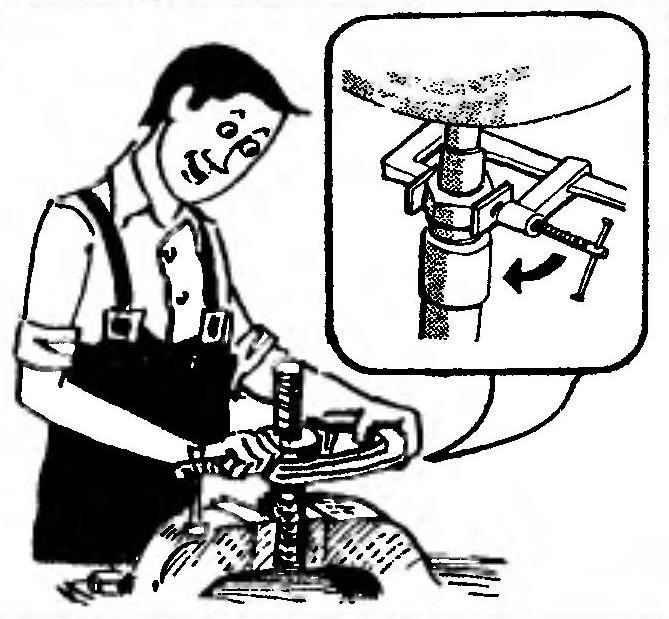 A wrench is the fact that it is suitable for undoing any size nuts. And if not at hand? Then come to the rescue clamp: because the principle of action at them with a wrench like.
Recommend to read
THREAD NUT
You need to cut into the rod thread. Dice you have, but no holder. How to be? Very simple. Choose a nut, which enters the die is tight, with no gap. Saw the thread and nut groove, align...
TWO-HANDED FILE
Not so easy to prepare items large drachevym file. Most often, the difficulty lies in the fact that such a large tool is uncomfortable to hold only right hand and only press the top left...