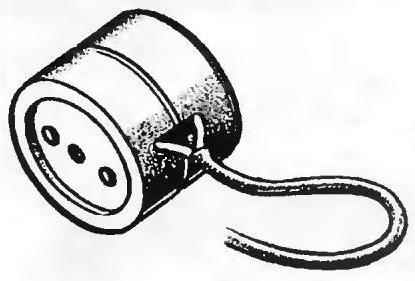 Extension that allows you to connect to the remote socket to one or more appliances, there are many. But this, apparently, is the easiest. To do it, you will need two sockets and power cord with plug. First, using the long bolts and nuts should be reconciled pads sockets, then parallel connect a contact socket to connect the cord, and finally tighten the pads to the plastic housing.
Recommend to read
WORKS… THE GAP
Building solutions, lubricating oils, protective fluids, paint, varnishes for coating of many modern "self-leveling" materials require special spray tips.   Original nozzle for...
A STEP WITHOUT A SKELETON!
What a pity that in his childhood the wise advice of adults fly in one ear and immediately out at another. Remember the many comments of parents and teachers like "straighten up!" or "sit...