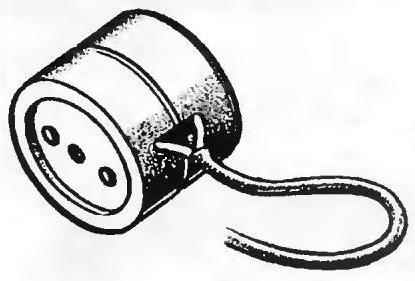 Extension that allows you to connect to the remote socket to one or more appliances, there are many. But this, apparently, is the easiest. To do it, you will need two sockets and power cord with plug. First, using the long bolts and nuts should be reconciled pads sockets, then parallel connect a contact socket to connect the cord, and finally tighten the pads to the plastic housing.
Recommend to read
THE BOLT CAP
Under certain operating conditions (e.g., vibration) threaded connections progressively'm quite unhinged by it. To avoid this, do not have to screw the lock nut: its role can play and a...
IF FORGOT ABOUT THE KETTLE
Insurance against burning out the heating element wikipesija the kettle samovar coffee pot or offer to make an extension cord with auxiliary power outlet and timer from the washing...