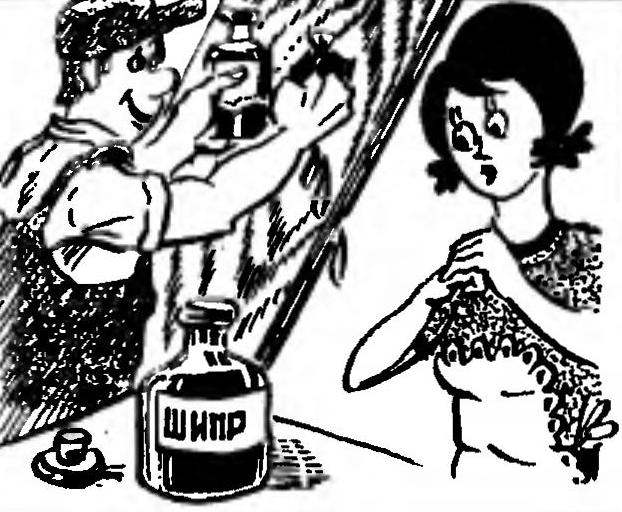 Experienced carpenters know that the products made of pine it is impossible to starve — can ruin the natural structure of the tree. If you want to strengthen the wood pattern, I use an old stock of Cologne "Shipr". The texture is softly shaded, and the whole surface gets a nice Golden color.
V. ANNUNCIATION, Novosibirsk, Russia
Recommend to read
STAINED SHEETS
In some modern homes the doors of the rooms and the kitchen glazed patterned glass. If it is accidentally broken, then buy a replacement is difficult. Not to run to the shops, use normal...
THE CLAMSHELL — LIKE LOUNGER
To relax on the beach or in the shade of the trees in the garden need to buy a chaise lounge or to hang a hammock. Enough to reach outside the cot and, bending front or back legs, to...