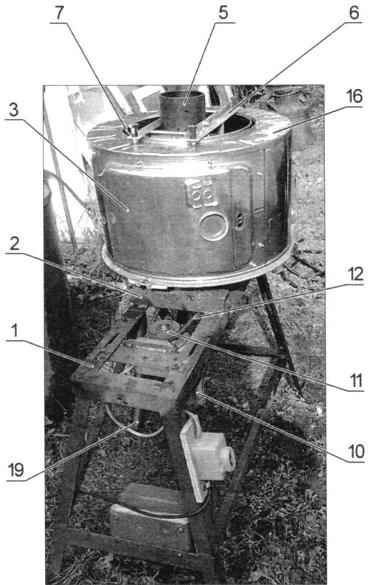 Fans of Apple juice can offer simple to manufacture and does not require significant investment homemade juicer. It is made from an old washing machine.
The factory extractor has low performance and poor reliability, because they contain a lot of plastic parts. In my homemade bucket of apples processed in 7 – 10 minutes.
For its production we will need from washing machine is mainly drum and its casing. You can rent them from either end washing machine with horizontal loading. To get such a machine nowadays is not a problem, since models change every 2-3 years.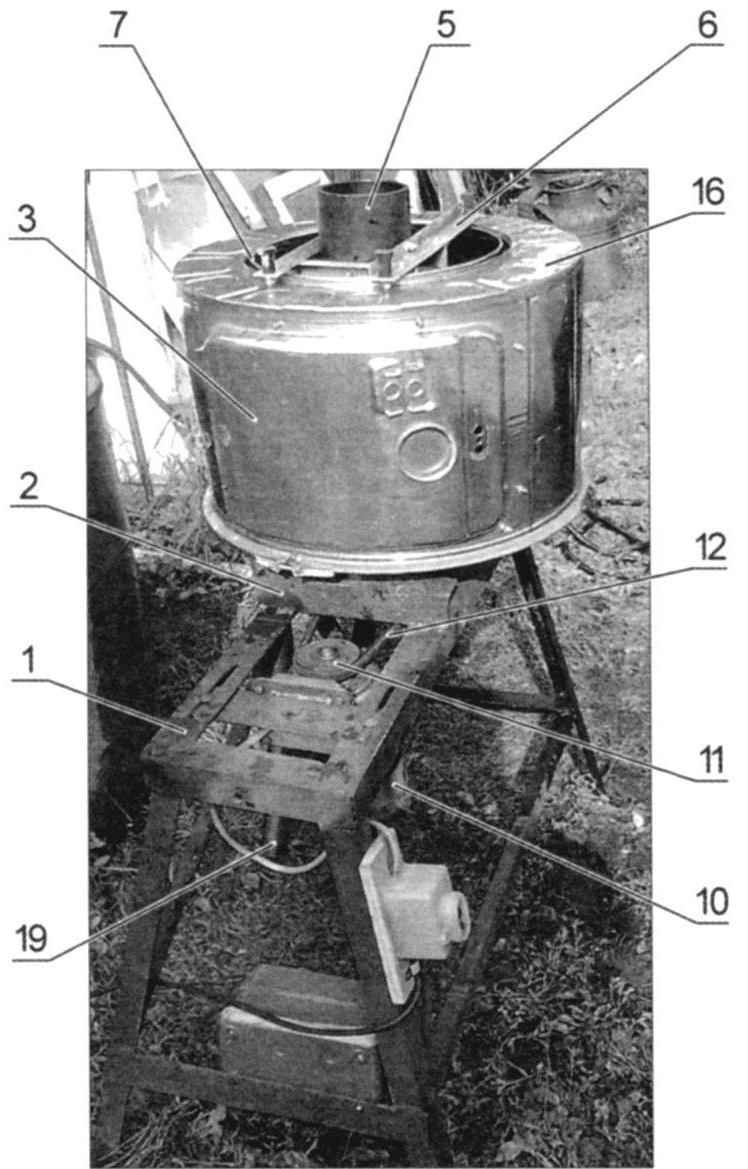 Perform a complete disassembly of the old machine. Leave the drum casing of the drum, the mounting bracket of the drum bearings. Balancers, temperature sensors, heater and other unnecessary details Unscrew and remove from casing.
Ensure thorough cleaning of all parts from the powder and scale. Fine sandpaper will Polish off all the surface to Shine. Examine existing holes. We need to leave only one hole in the casing of the drum bottom for draining juice. All other holes sealed with a strip of thin rubber, clamping it with plates of steel on the bolts. All the bolts and nuts better to take brass or stainless steel. In my case, to a large hole fit the diameter of the tube with gofroshlanga from the siphon for kitchen sinks.
We produce the float and the gasket for the float. Of the "steel" with a thickness of 2 mm cut with a grinder or lathe is a circle with a diameter of 220 mm for grater. From the same steel 0.5 mm thick, cut with scissors for metal a second circle with a diameter of 220 mm: it will strip. It is necessary to ensure rigidity, so that the float does not bend. The gasket is mounted through three brass small stands to the bottom of the drum, and float to her five screws M5. Thread cut directly in the strip.
Grater is made as follows. Drilled holes of 5 mm diameter, produced the markup in increments of 10 mm around the diameter. The circle is divided by 14-20 sectors. The workpiece is fastened with screws to the plywood with thickness 10 – 16 mm in holes with a diameter of 5 mm. By marking with a punch with a round or square work profile fills the cutting teeth. Screws and gasket do not allow the float to bend and move. Marking and drilling of all parts should be performed as precisely as possible to the float was exactly at the center of the drum.