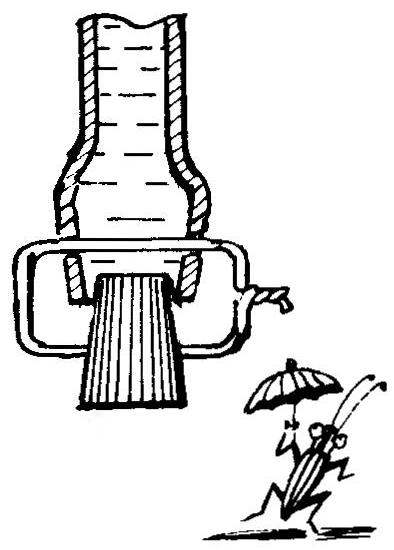 Suggest another beneficial use of the cap from the tube of toothpaste as a divider on the faucet. To do this in the "spout" of the faucet and the lid drilled holes d2 mm, and through them is passed a wire, as shown in the figure. If instead of wire to use elastic type of model, we get the divider-machine, working equally well regardless of the water pressure in the pipeline.
Recommend to read
"FLOATS" ON BUTTONS
Gently dry the freshly painted item is not so easy. Even more complicated task if the product is painted on all sides. A good yield could be hanging it in the antigravity field, but this...
SNOWMOBILE BOAT MOTOR
It all started long ago, with one of the publications in the journal "modelist-Konstruktor" No. 5 of 1981, a binder which we keep, and from time to time viewed. In the article it was...