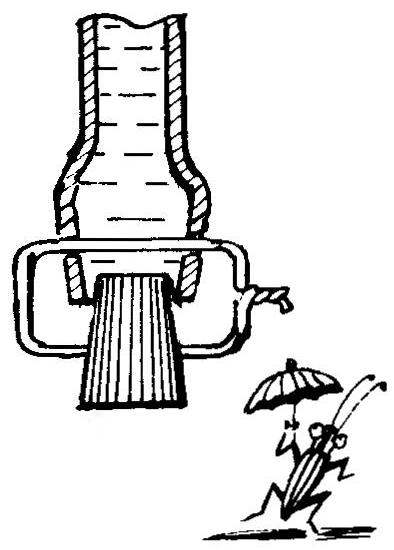 Suggest another beneficial use of the cap from the tube of toothpaste as a divider on the faucet. To do this in the "spout" of the faucet and the lid drilled holes d2 mm, and through them is passed a wire, as shown in the figure. If instead of wire to use elastic type of model, we get the divider-machine, working equally well regardless of the water pressure in the pipeline.
Recommend to read
RACK HEADSETS
In our small apartments recently settled a combined sectional and furniture. And — please note! — the more expensive and better quality headsets, the less it pseudotolerance, pasted...
FUNNEL GUARANTEE
Confident fill the tank with a narrow neck to the desired level (for example, an automotive canister), if you equip the funnel with a special gauge. For its production will need a wire...