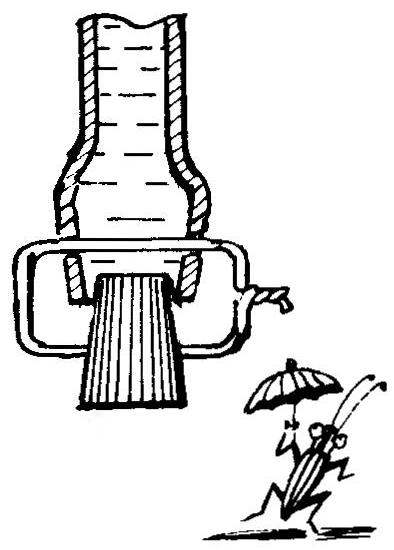 Suggest another beneficial use of the cap from the tube of toothpaste as a divider on the faucet. To do this in the "spout" of the faucet and the lid drilled holes d2 mm, and through them is passed a wire, as shown in the figure. If instead of wire to use elastic type of model, we get the divider-machine, working equally well regardless of the water pressure in the pipeline.
Recommend to read
OILER-IMPROMPTU
If the empty tube of toothpaste to fill the rear end with petroleum jelly or machine oil, and the tube to make a hole and feed it through the rod from a ball pen, as shown in the...
THE FRAME — TIGHTLY!
Loose door frame is easy to fix, without resorting to the services of the master. Need to drill through it several through holes, going deep in the wall. This can be done with...