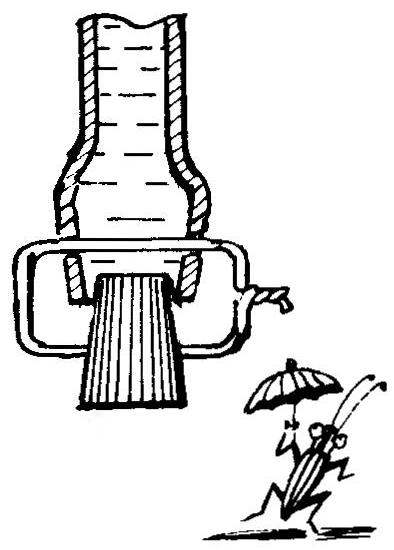 Suggest another beneficial use of the cap from the tube of toothpaste as a divider on the faucet. To do this in the "spout" of the faucet and the lid drilled holes d2 mm, and through them is passed a wire, as shown in the figure. If instead of wire to use elastic type of model, we get the divider-machine, working equally well regardless of the water pressure in the pipeline.
Recommend to read
SPINNING WITHOUT INERTIA
Throwing spinners on the reel of a spinning formed the so-called "beard" thread waste, which brings much trouble to the fishermen. A simple jig made from aluminum plate, steel wire,...
SOURCE THREE "STREAM"
For connecting various electronic and household devices designed for a constant voltage of 9, 12 or 15 V, requires adapter (the adapter from the network 220V). Usually every device it...