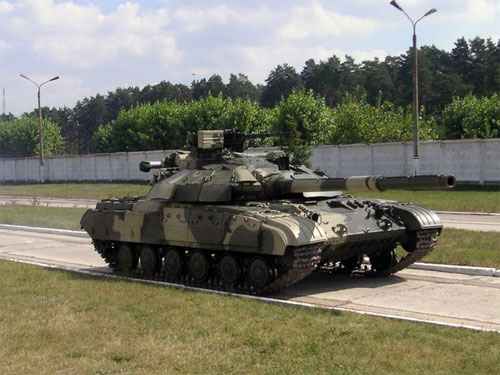 The Soviet T-34 tanks (recognized as the best medium tank of the Second world war) and KV (former the strongest in the world up to 1942), was a landmark armored fighting vehicles, pointing a way forward in post-war tank. German Colonel General Heinz Guderian in his books about tank operations in world war II appreciated the outstanding performance characteristics of the "thirty": "In October 1941, I have described the advantage of the T-34 in front of our Pz.IV and resulted in conclusions which were to affect our future tank".
No less important milestones towards the creation of Soviet armored vehicles were: the average T-54 -"the head" of the first post-war generation and T-64 – "the first tank of the second generation." Foreign military experts pointed out: "T-64 Tank challenged NATO tanks 1960-1970-ies and could set the tone on the battlefield. This tank was a surprise, like the T-34 during world war II… Thanks to his appearance increased the capacity of the Soviet Army. This machine affects him today."
By the early 1960s, the military command of the Soviet Army came to the conclusion that the disparity between the tanks of the first postwar generation the new requirements of warfare. In front of the Kharkiv design Bureau No. 60 at the factory No. 75, by A. Morozov, the task was to create a completely new medium tank with powerful weapons, but a high level of protection and performance.