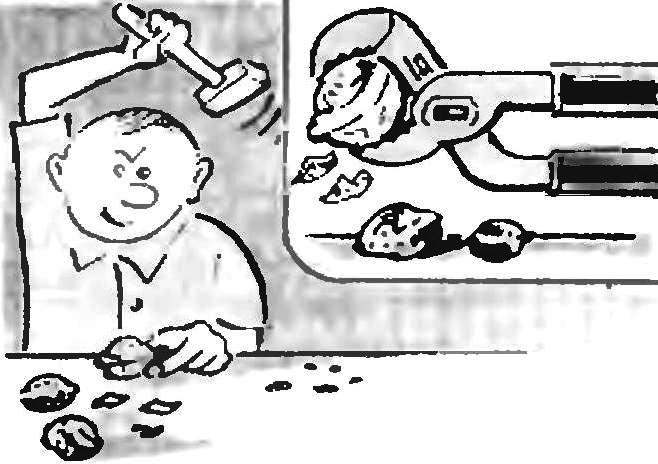 Among the walnuts come across so strong to cope with them is possible only with a hammer; but often while the kernel itself is flattened into a pancake. If you have a bench clamp, use — before the onslaught none can resist the tough nut to crack!
Recommend to read
PLANNERALM HAI-3
In the late 30-ies of work on tailless aircraft has reached such a level that the aircraft could proceed to the creation of transport aircraft wings. To new, unusual striving youth, and...
BIKE WIDE PROFILE
In the summer the motorcycle "Minsk" served me faithfully, like the fairytale the little humpbacked horse. In autumn and winter, due to the off-road, it idled, though the need for...