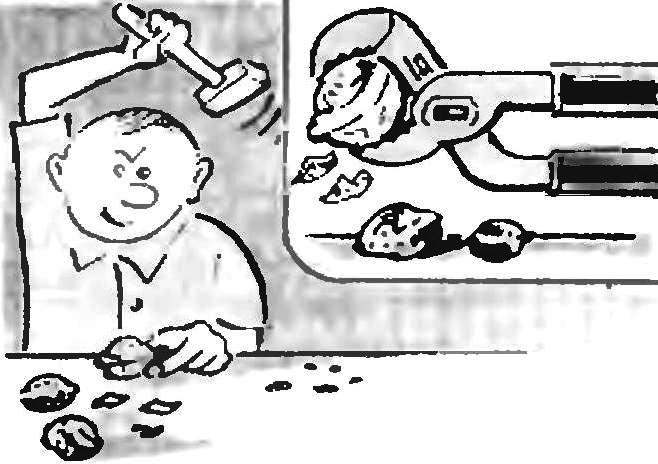 Among the walnuts come across so strong to cope with them is possible only with a hammer; but often while the kernel itself is flattened into a pancake. If you have a bench clamp, use — before the onslaught none can resist the tough nut to crack!
Recommend to read
THREAD NUT
You need to cut into the rod thread. Dice you have, but no holder. How to be? Very simple. Choose a nut, which enters the die is tight, with no gap. Saw the thread and nut groove, align...
THE WING — NO PROBLEM
Compared to any other nut, wing is much easier to use: tighten and loosen easily by hand even the old, "stuck". But you can make the wing bolt! Here is a way of turning any bolts in the...