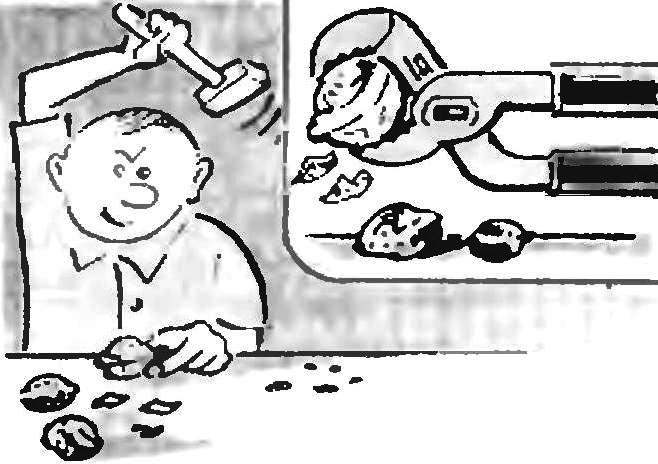 Among the walnuts come across so strong to cope with them is possible only with a hammer; but often while the kernel itself is flattened into a pancake. If you have a bench clamp, use — before the onslaught none can resist the tough nut to crack!
Recommend to read
FOUR GENERATIONS OF TRUCKS
The legend of the Soviet automobile industry, the truck ZIS-5 takes its origin in the distant 1933, when he was upgraded, his predecessor, AMO-3. Then upgraded powerplant, increasing...
DEAD BRANCHES: WILL BE GREEN IF A TREE AGAIN?
After reviewing long series of projects the reader is already well placed to judge myself about some of the doctrines of the Soviet fleet development-related class cruisers. In brief...