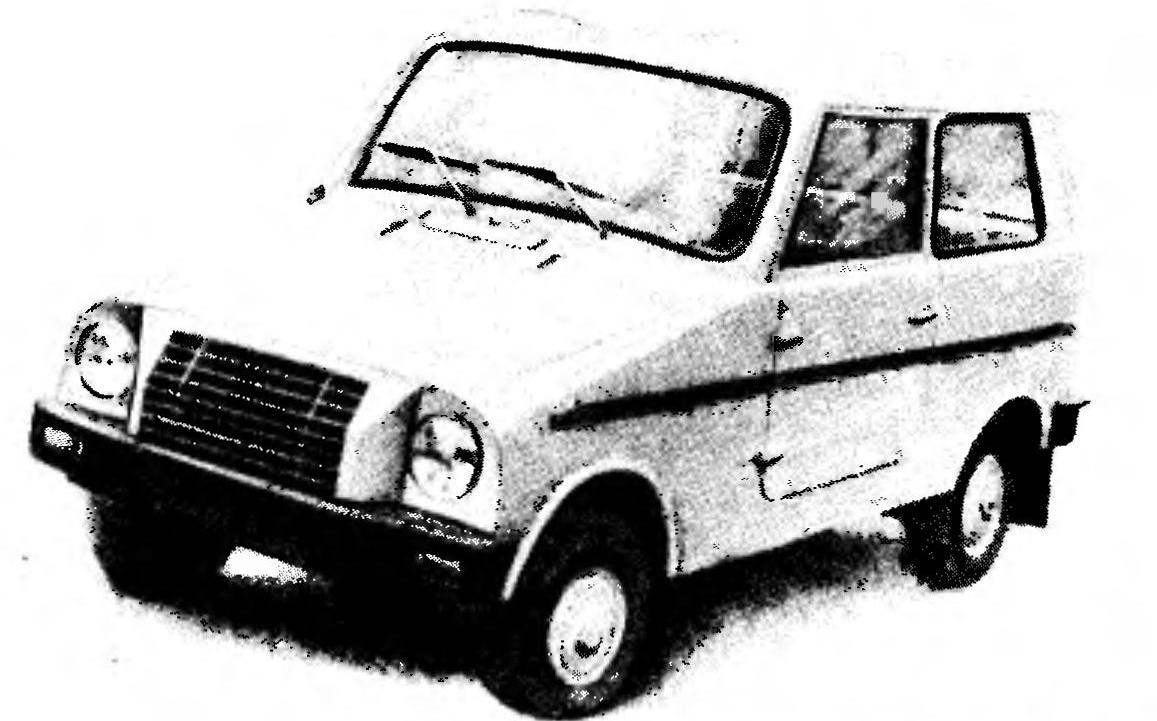 This car, dubbed "Lyuga-750", I designed and built quite independently, and this helped me a lot in the journal "modelist-Konstruktor". The process of creating a car lasted about two years, and for several years operated it quite successfully. Of course, the first trip revealed a lot of shortcomings, but they are quickly eliminated, and the machine was updated and improved. Not long ago, the car passed state tests and technical inspection and was found fit for use.
Long trip again confirmed the suitability of the "Lugi" for operation. In particular, the machine fared well in the travel on the route Omsk — Izhevsk — Perm — Kirov — Yekaterinburg — Chelyabinsk — Ufa — Naberezhnye Chelny — Laski FDD, the engine of the motorcycle K-750, transmission, driveshaft (short), reducer main transmission and the fuel pump from the car "Moskvich-412". Carb, starter, crown starter, clutch — from "zaporozhtsa". The engine is equipped with fan forced air cooling and motor generator set is normally. Both are in the rotation of "Zhiguli" with the help of wedge belt.
Carter of a reducer of the main transfer homemade. Homemade and the clutch housing. The flywheel had to lengthen and spread on his ring gear from "zaporozhtsa". Driveshaft cut and made collapsible (on the splines) in order to be in the team or the repairs to pass it in the hole in the rear cross beam. Such a design of the powertrain gave me the opportunity to keep the torsion bar suspension of the rear wheels.