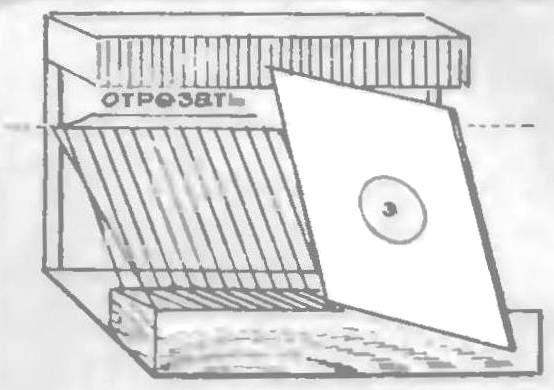 Outdated, the dish rack can still come in handy. If you cut the upper part, and the sidewall close decorative plastic, you get easy and convenient storage for records.
G. LATUSH, Leninsk
Recommend to read
THE PLASTIC "DIAPER"
Like a baby in her wrap... instrument, and in this fold it is convenient to carry and easy to store. And minimized packaging does not even need tying: itself biases, since it is obtained...
TRIO FOR DISH
In the modern interior of apartments, cafes, offices are often used as decorations painted decorative plates. Often the reverse side of them there is a hole or eyelet for hanging. If...