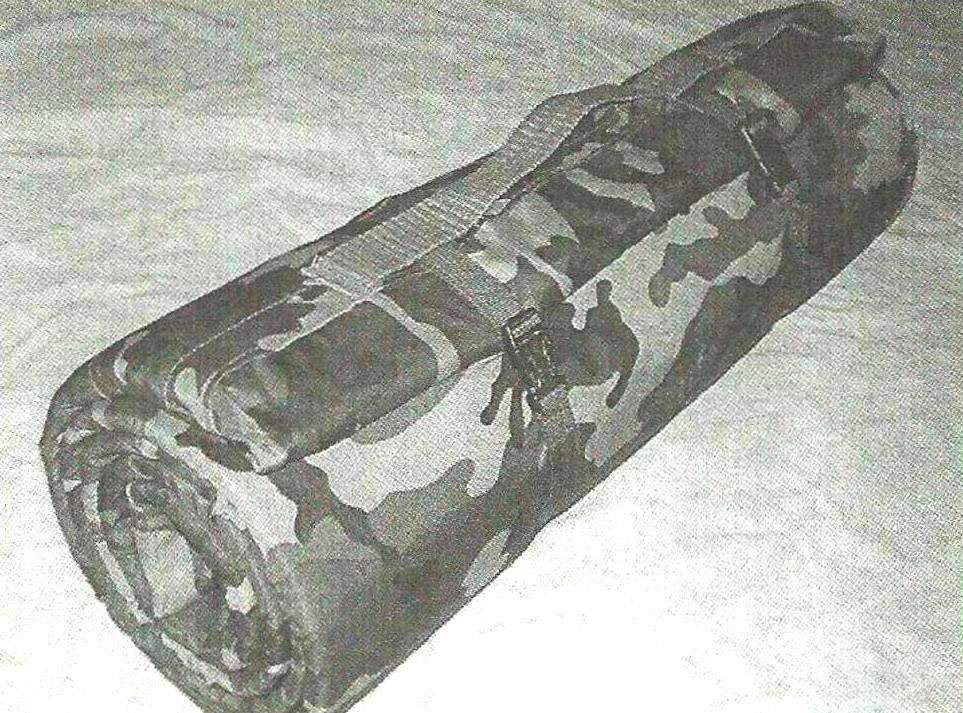 Just note – it's not my idea, I offer only the version of her performance. Came across this idea in some military magazine. The conversation was about the Mat-foam: "…However, such floor mats require an external case. This allows you to transport them on the outer attachment points of the container, and also sits on the folded Mat, placing one directly into the earth and Maraya him. In addition, folding the Mat, you can sew two longitudinal and three transverse strips, ending the loops at each end. This will allow you to use the product as a stretcher by inserting two trailing poles; and as a bed by inserting the two extreme cross-section of the pole and setting the Mat on four points of support (at the intersection of the poles)". Everything is very clear.
The last method of application, however, only makes sense in terms of long-term Parking or temporary dwelling in a tent camp. But as a stretcher in a group hike at least one pad in a group, think is necessary to have.
Only I decided to make the cover a separate product that will take all the load, and simultaneously to protect the Mat from dirt and damage. Because the case may be, if necessary, and wash, and repair.
The product is designed for ordinary roll mats"foam". Folding "bellows", it is hardly fit.