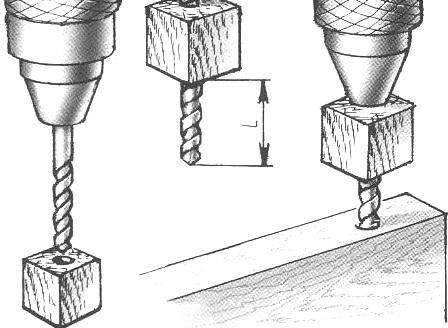 If in the manufacture of furniture or other structures needed to drill a large number of holes of the same strictly defined depth — make for drill shown in figure limiter. This may be the right size wood "the block a little". So he not slipped on the tool during operation, run in this hole of a smaller diameter and slide on the working drill.
Recommend to read
Military vehicle amphibious SCHWIMMWAGEN
Amphibious Schwimmwagen (Volkswagen Typ 166) — German floating four-wheel drive all terrain vehicle for military use, developed on the basis of "national" Volkswagen Beetle and army...
UNIVERSAL CLASS FЗВ
None of the types of modeling to the apparatus is not presented at the same time so many conflicting claims as to RC jumper gliders. Imagine that you need to design a machine that...