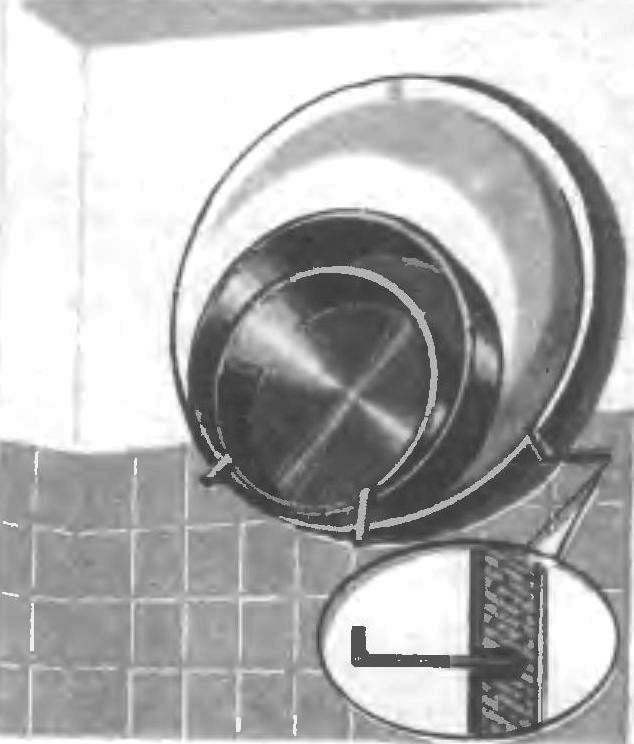 How in the large or small basins, so they are all occupying the limited space of the bathroom. Three hook driven into the wall above the bath, will solve the problem — they will serve as a bracket for placing the basin at the top. And the third, middle hook, not too much: if you make it a folded piece longer, he will be in a large basin to hold the other, smaller one.
Recommend to read
HANGER FOR BATH
I bought a plastic baby bath. Comfortable, beautiful, but where is her store! Decided it was better just to hang on the wall in the bathroom horizontally. This is enough for two...
EQUIP THE BATHROOM
The majority of faucets for bathrooms are completed with shower head with flexible rank. On request it is secured in a bracket or held in the hands. To use such a shower will be much...