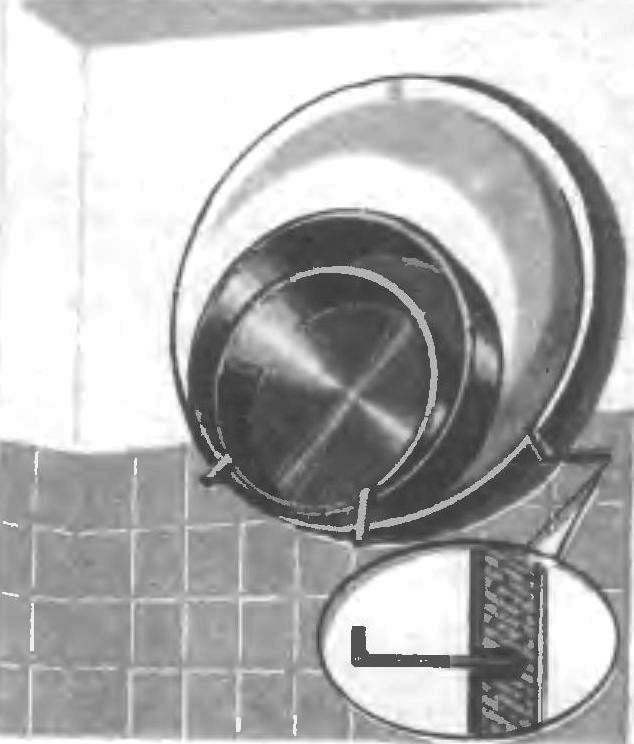 How in the large or small basins, so they are all occupying the limited space of the bathroom. Three hook driven into the wall above the bath, will solve the problem — they will serve as a bracket for placing the basin at the top. And the third, middle hook, not too much: if you make it a folded piece longer, he will be in a large basin to hold the other, smaller one.
Recommend to read
ZAZ-965 "Zaporozhets"
The domestic auto industry came to the choice of the prototype for the production of small-car very responsibly — was based on FIAT600 miniature, won in Europe, indeed wildly popular....
TWO IN ONE
When handling the old or new parquet flooring and top-selling tools — sanding to give the wood a smooth surface Yes the brush to clean the treated area from fine dust to see the result....