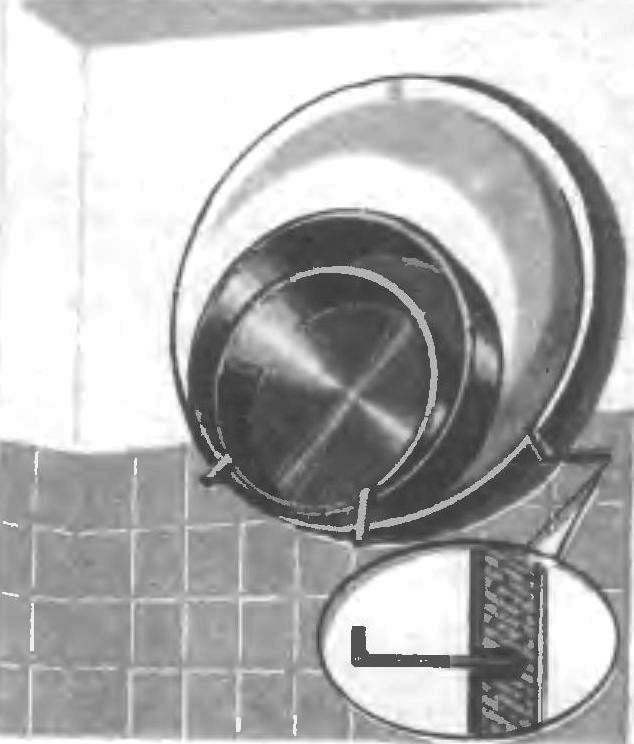 How in the large or small basins, so they are all occupying the limited space of the bathroom. Three hook driven into the wall above the bath, will solve the problem — they will serve as a bracket for placing the basin at the top. And the third, middle hook, not too much: if you make it a folded piece longer, he will be in a large basin to hold the other, smaller one.
Recommend to read
ATLANTA ELECTRICAL CIRCUITS
Who used a portable transistor radio, know how, over time, decrease the sensitivity and loudness of the radio, begins to "float" the rate of advance of the tape in the music player... ...
SCREW FROM THE NAIL
If it took a long screw thread M2—M6, and they are not (by the way, is not easy to find and sold out), it is easy to produce such a nail of suitable diameter, cut into the rod thread and...