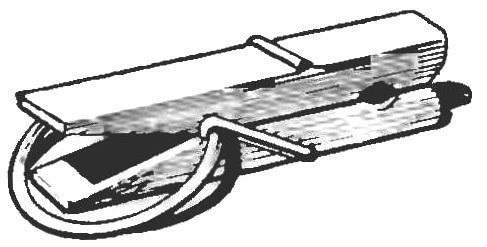 Clothespin is adapted for hanging on a rope or wire. If adapt it for suspension, say on a nail — there would be a more versatile clip. It turns out to do just that. Enter into the hole of the spring ring pendant is ready!
Recommend to read
CLAMP-"HARVESTER"
When repairing thin lines (such as a car or refrigerator), it would be good to have on hand a small pipe cutter, and for connection of pipes with swivel nuts — device for rolling. Not...
CONVERTIBLE "TOURIST"
Homemade car "Tourist", designed by V. Golovchenko from the city of Tashkent, has good proportions, clean lines. Great help, the author notes, had a publication in our magazine about the...