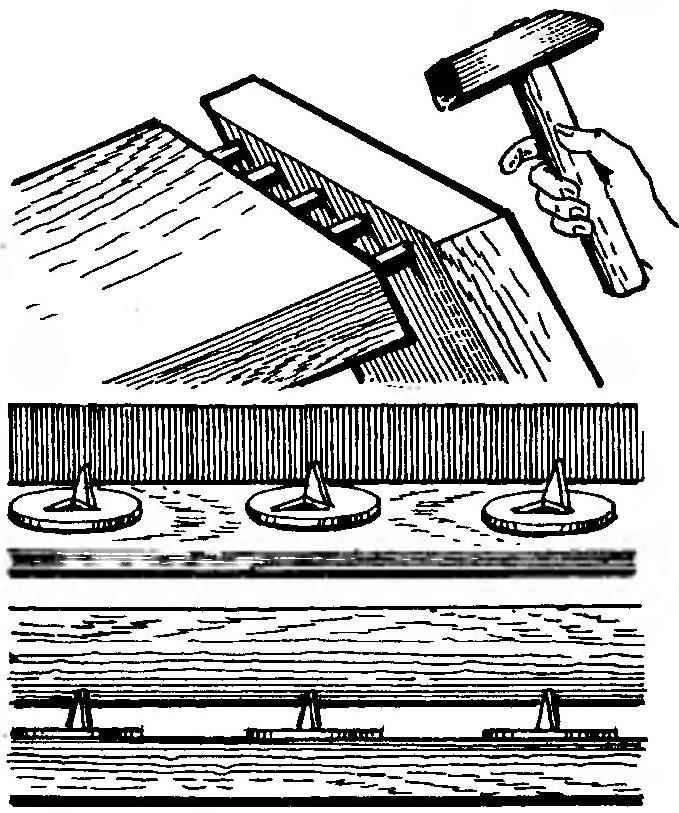 In the manufacture of furniture with the use of plug-in round thorns is very important equally to mark the holes for them on both abutting parts.
A simple jig can turn… pushpin. They are easy to attach with glue or small nails on the wooden rail so that they were at a certain distance from each other and edges upwards. Pinhole, this pattern marks on both parts, you can be sure that the holes for the spikes will line up perfectly.
Recommend to read
TO WASH WITHOUT THE RISK OF
When washing Windows in the apartment, the main problem is to get to the outer top of the glass. Some desperate Housewives dare to reach them, with cords of climbers, and securing the...
CLASS F2D: NEW TECHNOLOGY
In recent years, modelers have increasingly used in their designs packing foam. This material is lightweight, sufficiently durable, uniform and well handled by termoindurente — Izanami...