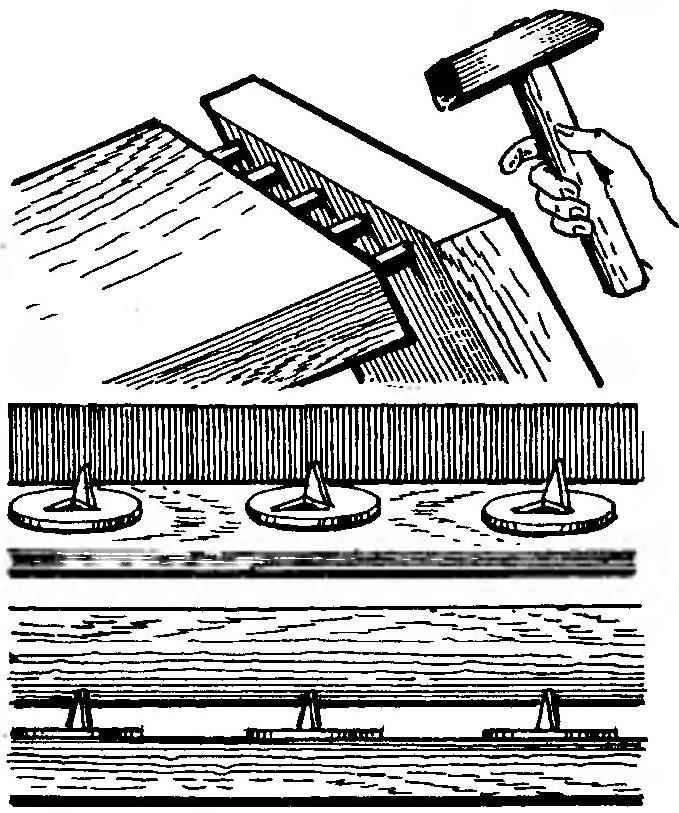 In the manufacture of furniture with the use of plug-in round thorns is very important equally to mark the holes for them on both abutting parts.
A simple jig can turn… pushpin. They are easy to attach with glue or small nails on the wooden rail so that they were at a certain distance from each other and edges upwards. Pinhole, this pattern marks on both parts, you can be sure that the holes for the spikes will line up perfectly.
Recommend to read
"NUT" FOR THE SCREW
It is known that in friable material such as drywall or particle Board, the screws holding bad and under load falls. However, it will bind details not worse than a bolt with a nut, if...
AS I DO MOTORCYCLES
The motorcycle design is not less exciting than any other vehicles. Besides the motorcycle, which are, in fact, the bare concept of a self-propelled mechanism, requires greater design...