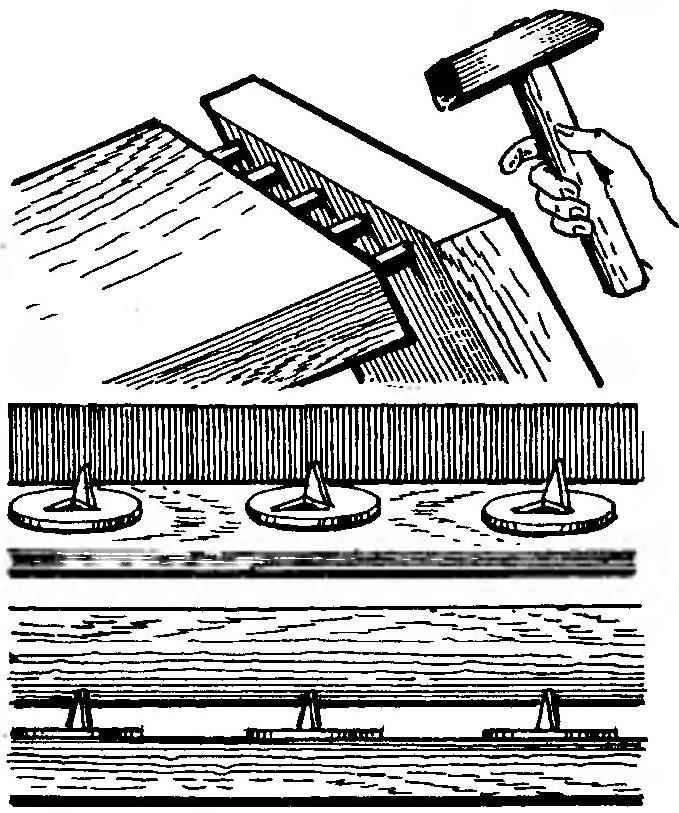 In the manufacture of furniture with the use of plug-in round thorns is very important equally to mark the holes for them on both abutting parts.
A simple jig can turn… pushpin. They are easy to attach with glue or small nails on the wooden rail so that they were at a certain distance from each other and edges upwards. Pinhole, this pattern marks on both parts, you can be sure that the holes for the spikes will line up perfectly.
Recommend to read
SANDING PAD
When grinding surfaces usually use bars wrapped around or nailed sandpaper. It is impractical, often have to throw away the pieces with a wide, completely untouched edges. We offer...
THE PATCH ON THE CYLINDER
To mark the holes located at certain angles on cylindrical parts without special tool depot is quite complicated. To help out in this situation will a strip of adhesive plaster or tape,...