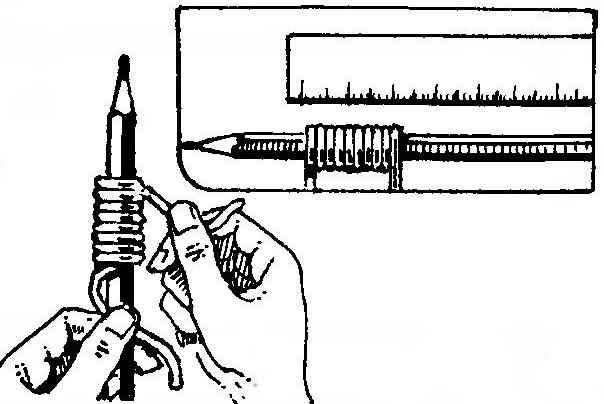 To know the exact diameter of the wire will fail, and no micrometer or Vernier caliper, if you use … normal range.
This is quite tightly wound on the rod a small number of turns of wire, then measure the width of the winding divided by the number of turns: the number obtained will be the required diameter.
Recommend to read
DIAMETER IN THE GRIP
Sometimes the drills, especially in the already served, without distinction, the marking indicating the diameter. It would seem that to define it is only possible with a micrometer. But...
HEM? SIMPLE!
Make the owner decided to upgrade Drapes or curtains and hem the edges of the new panels, here's a gift: fold out metal school lines some kind of clothespins. They will bring and will...