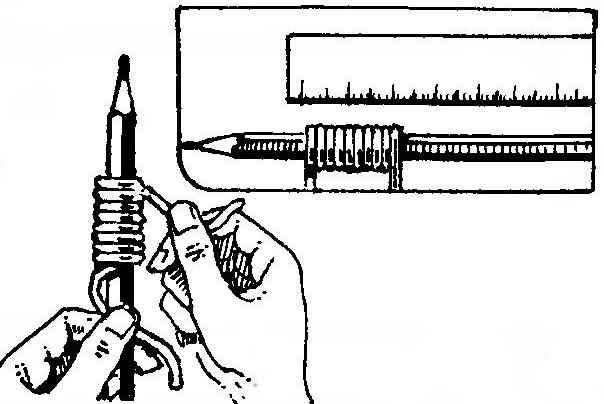 To know the exact diameter of the wire will fail, and no micrometer or Vernier caliper, if you use … normal range.
This is quite tightly wound on the rod a small number of turns of wire, then measure the width of the winding divided by the number of turns: the number obtained will be the required diameter.
Recommend to read
THEIR FIRST ROCKET
Where to start! This is the question asked by many novice rocketmodeler. What model to choose and what technology to build it! In our opinion, a good help in this will have material...
NOT PUMP AND SPRAY
Every time the whole family going on vacation, my task is to check the status of our bikes. As a rule, all the nodes are in order except for the tyres: they require periodic pumping....