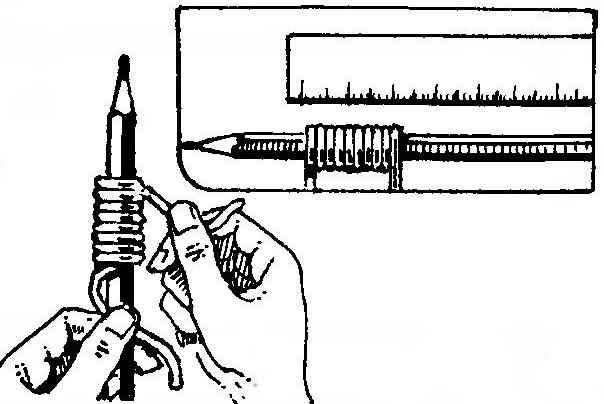 To know the exact diameter of the wire will fail, and no micrometer or Vernier caliper, if you use … normal range.
This is quite tightly wound on the rod a small number of turns of wire, then measure the width of the winding divided by the number of turns: the number obtained will be the required diameter.
Recommend to read
THE CROP IN THE DRUM
So it is from time immemorial: the harvest of potatoes and before putting it in winter storage, and shortly before spring planting is sort — separated small tubers, which are fed to...
MIKROWELLE
On meiderich racks most cars have at the top of the coat hooks. But if necessary — not everyone can be hung at the top — you can arrange additional microvessels on the descending side...