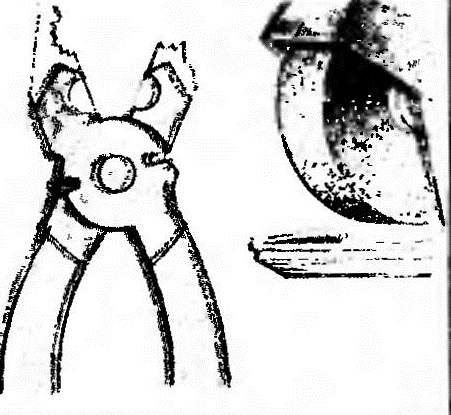 Of broken pliers get turns out to be excellent cutters. It is only necessary to sharpen the tool a sanding disc, giving it the shape as shown in the figure.
Recommend to read
HIKING WITH A TODDLER
It is becoming increasingly popular family vacation: walking, Sunday long walks outside the city with the children. But because babies tire quickly, and for a long time also do...
THE INSTRUMENT FOR TESTING LOW-POWER TRANSISTORS
For its production you will need two capacitors, a resistor and phone capsule (see diagram). Removing the insulation pad under the membrane of the phone parts are mounted directly in the...