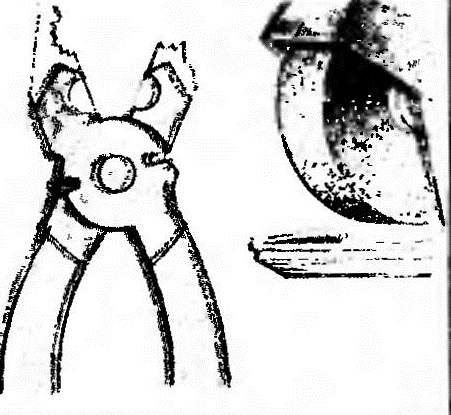 Of broken pliers get turns out to be excellent cutters. It is only necessary to sharpen the tool a sanding disc, giving it the shape as shown in the figure.
Recommend to read
SAFE CELLAR
Despite the widespread use of electric refrigerators, such building, as a cellar, do not give up their positions. Especially in rural areas and in suburban areas, where in these,...
BURNED, AND IS
Do not rush to throw out an electrosoldering iron: its handle more work if we impose it on file, chisel. N. LUSHNIKOV, V. between kuzhenkino, Kalinin region.