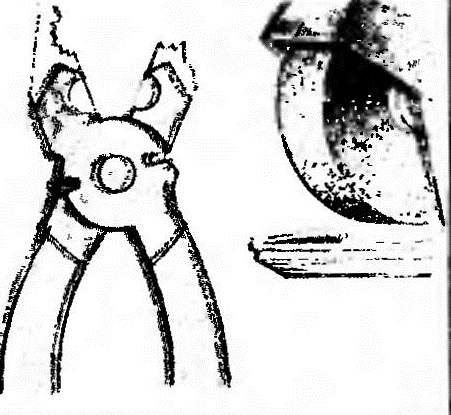 Of broken pliers get turns out to be excellent cutters. It is only necessary to sharpen the tool a sanding disc, giving it the shape as shown in the figure.
Recommend to read
A COMPASS CUTTER
Carefully cut a circle from the cardboard using scissors is very difficult. To help in this work can usually tsyrkul fixed in his foot, as shown in the figure, a razor blade.
WORKS ABRASIVE
It often happens that a brand new, recently purchased, pasatizhi, pliers, wire cutters, etc. can neither open nor close. The easiest way to prepare the instrument for operation with...