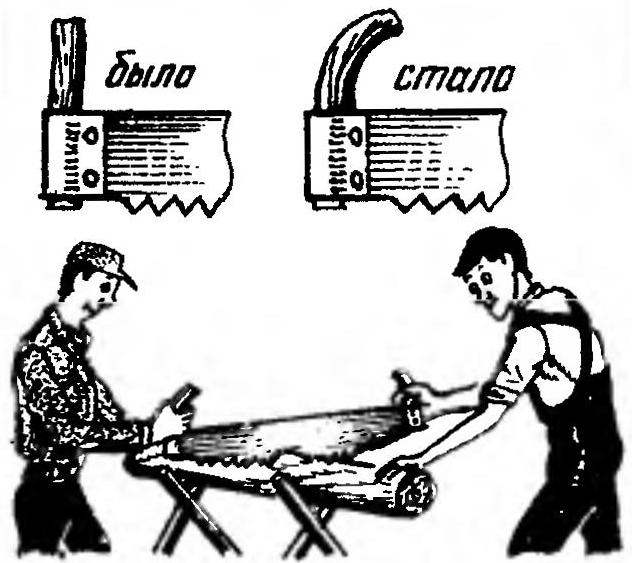 When working two-handed saw (in people, it jokingly referred to as "Friendship-2") is often from the hand of one or the other Sawyer slip grip. The tool is locked, the labor process is interrupted, the work, as they say, goes wrong.
To cause controversy, replace the straight handle on slightly curved. It is easy to pick up such of the branches of trees sufficiently solid rock.
A. KOLOMEYTSEV, Chelyabinsk
Recommend to read
ANY CLEAVAGE
be easily treated with sandpaper, if you use this wooden rod of suitable diameter. The operation is performed through wrapped around it a piece of sandpaper required granularity.
TWO IN ONE
When handling the old or new parquet flooring and top-selling tools — sanding to give the wood a smooth surface Yes the brush to clean the treated area from fine dust to see the result....