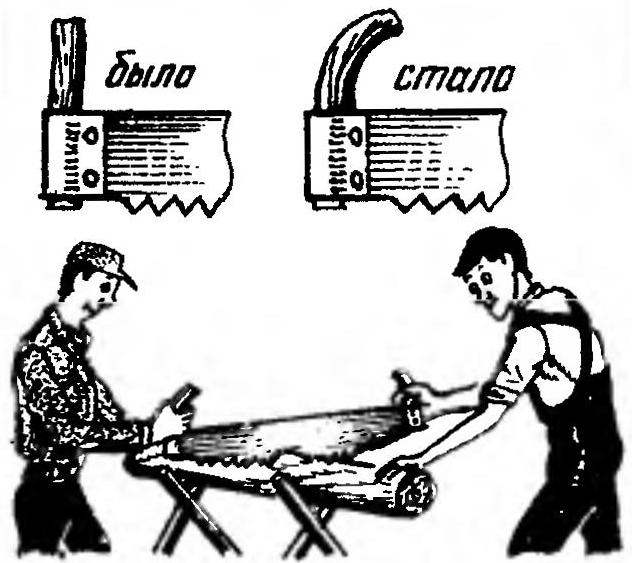 When working two-handed saw (in people, it jokingly referred to as "Friendship-2") is often from the hand of one or the other Sawyer slip grip. The tool is locked, the labor process is interrupted, the work, as they say, goes wrong.
To cause controversy, replace the straight handle on slightly curved. It is easy to pick up such of the branches of trees sufficiently solid rock.
A. KOLOMEYTSEV, Chelyabinsk
Recommend to read
DINGHY MATRYOSHKA
A sack and a canvas kitty (bag with a round bottom) size 550X1400X1450 and 250X1400 mm — that's what turns the Dinghy, if it is dismantled and Packed for transportation. Compactness has...
MYCHITE LOUDER
Among the many toys in the electronics, is able to mimic the sounds of animals, is very amusing. For example, a toy cow, imitating mooing, or a pig, saying, "let's Go home, I'm hungry!"...