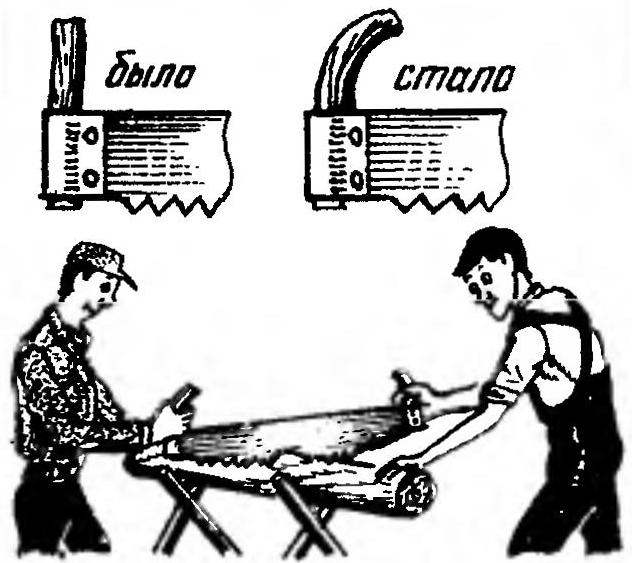 When working two-handed saw (in people, it jokingly referred to as "Friendship-2") is often from the hand of one or the other Sawyer slip grip. The tool is locked, the labor process is interrupted, the work, as they say, goes wrong.
To cause controversy, replace the straight handle on slightly curved. It is easy to pick up such of the branches of trees sufficiently solid rock.
A. KOLOMEYTSEV, Chelyabinsk
Recommend to read
BARKAS UNDER THE "WHITE SUN"
The film "White sun of the desert" became a significant phenomenon in the life of our country — its popularity can be judged by how many sayings and winged expressions added to the...
A STEP WITHOUT A SKELETON!
What a pity that in his childhood the wise advice of adults fly in one ear and immediately out at another. Remember the many comments of parents and teachers like "straighten up!" or "sit...