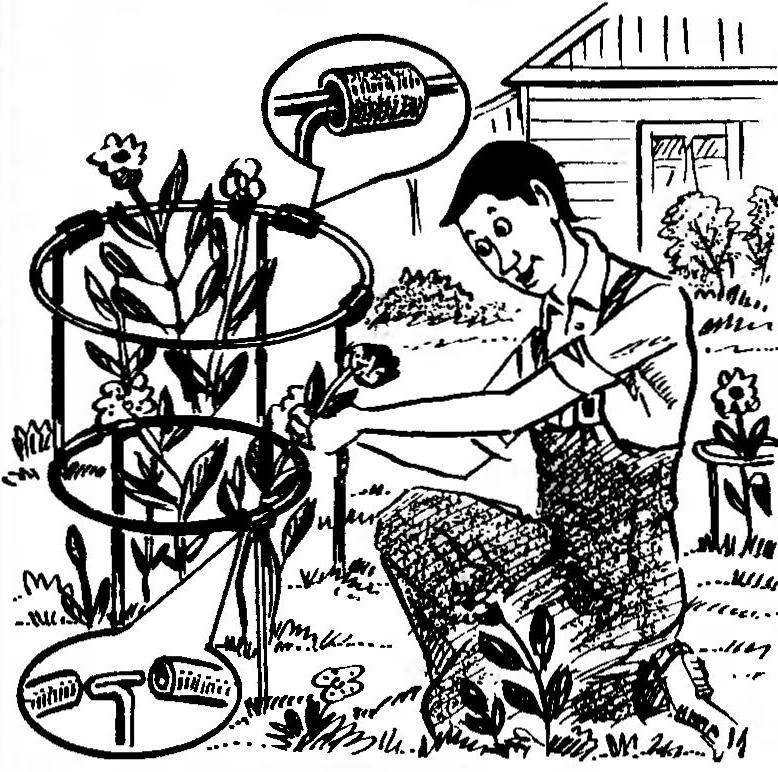 Beautiful high stalks of flowers on the dacha at risk of being broken by the wind. To help them you can simple support. Bend the segments of steel wire with a cross section of 2-3 mm, as shown in the figure. Put on the l-shaped pins tube made of rubber or plastic and collect a closed annular support around the flowers.&If instead of wire to use thicker steel rod, it is possible to build such support for Bush currant, gooseberry, raspberry.
Recommend to read
HANGER TUBES
If on the shelf in front of the mirror in the bathroom felt cramped, to get out of the situation you will help colored plastic clothespins. They can be hung on the wall tubes of...
SHOULDER TIE
In the closet or the wardrobe of any design there are shelves or brackets, hangers for placement and headwear, and outerwear, and shirts. But ties — no special device, except that the...