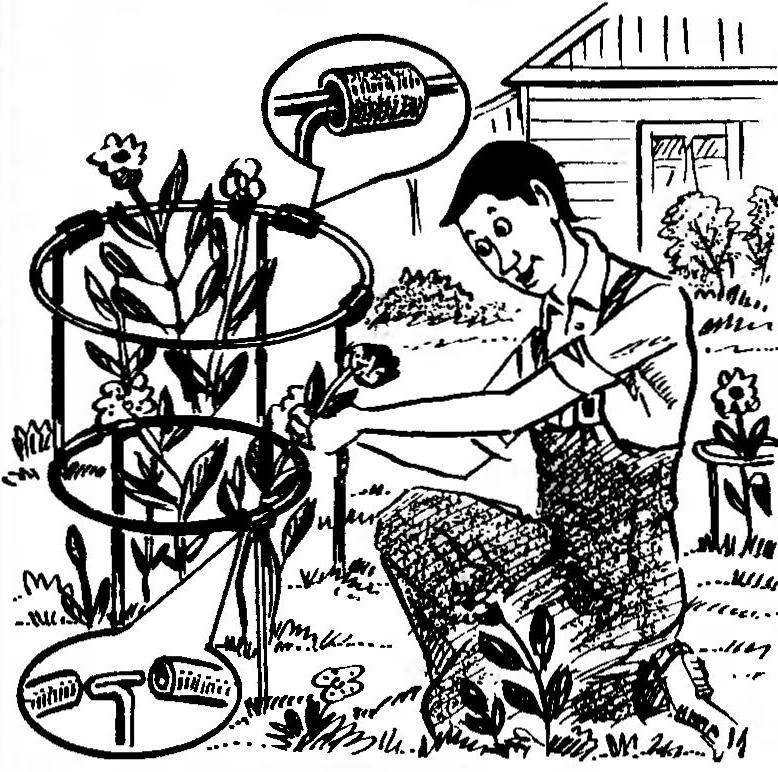 Beautiful high stalks of flowers on the dacha at risk of being broken by the wind. To help them you can simple support. Bend the segments of steel wire with a cross section of 2-3 mm, as shown in the figure. Put on the l-shaped pins tube made of rubber or plastic and collect a closed annular support around the flowers.&If instead of wire to use thicker steel rod, it is possible to build such support for Bush currant, gooseberry, raspberry.
Recommend to read
POWERED FLASHLIGHT
During the experiments, building various electronic projects there is often a need for a DC source of relatively high capacity. For example, the battery voltage of 4.5 V is composed of...
MACHINE PLASTERER
With the development of industrial building methods became widely used details of full factory readiness. However, there still remains an urgent problem mechanization of plastering and...