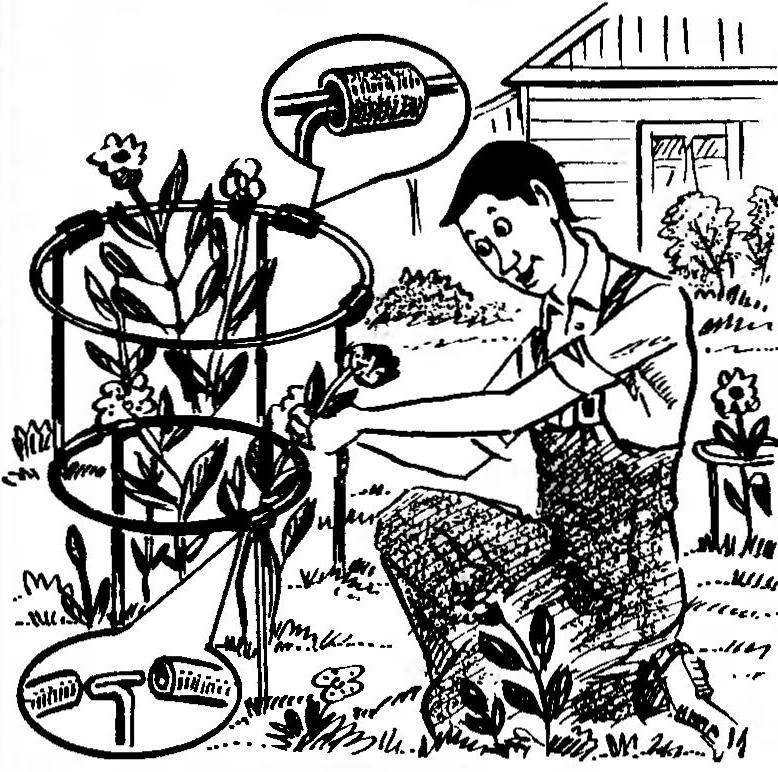 Beautiful high stalks of flowers on the dacha at risk of being broken by the wind. To help them you can simple support. Bend the segments of steel wire with a cross section of 2-3 mm, as shown in the figure. Put on the l-shaped pins tube made of rubber or plastic and collect a closed annular support around the flowers.&If instead of wire to use thicker steel rod, it is possible to build such support for Bush currant, gooseberry, raspberry.
Recommend to read
POND AND WATERFALL IN THE GARDEN
On a hot day, so want to swim or just sit in the shade near the water. But most of the garden plots are located away from ponds and rivers, and swimming can only dream of. But if one...
THE HEATER IN THREE FLOORS
Having decided the construction of a bath at their summer cottage, I read a lot of the relevant literature. Not all the proposed solutions device furnaces I liked it. I wanted to...