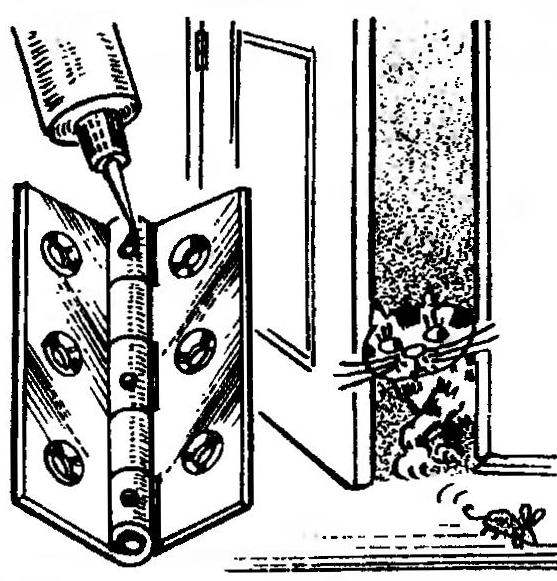 Even the most Mature person reacts to squeaky door hinges in the house is so unpleasant and irritating they sound. And if the split lubricating door hinges you can without much of a problem, here in the so-called card or even a window of liquid engine oil immediately penetrates to the friction. But it is enough to drill some holes to the axis of the loop — and bury them in the oil immediately hit the target.
Recommend to read
LIGHT AT LOW SPEED
Velodyne, works great at high speed, but worth a go on a broken road — the spotlight begins to fade. The reason is lack of frequency of rotation of the rotor of the generator at low...
TRIANGLE NEATNESS
The lower part of the front door, even if you don't allow yourself to be open with her foot, most exposed to pollution. It is easy to protect, by gluing, as shown in the figure, a...