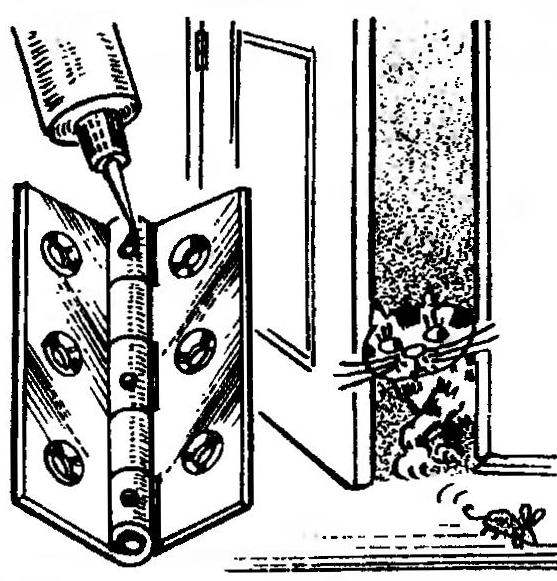 Even the most Mature person reacts to squeaky door hinges in the house is so unpleasant and irritating they sound. And if the split lubricating door hinges you can without much of a problem, here in the so-called card or even a window of liquid engine oil immediately penetrates to the friction. But it is enough to drill some holes to the axis of the loop — and bury them in the oil immediately hit the target.
Recommend to read
TO LOOP DID NOT SING
Get a new apartment, faced with such unpleasant phenomena as a creak of door hinges. Tried, removing the doors and hinges lubricated to eliminate the defect, but there it was. It turned...
WITH A PIPE — NO STAINS
No matter how carefully pour from the bottle the liquid or oil — hovering on the neck the last drop then runs down and stains the outer surface. This will not happen if I do this simple...