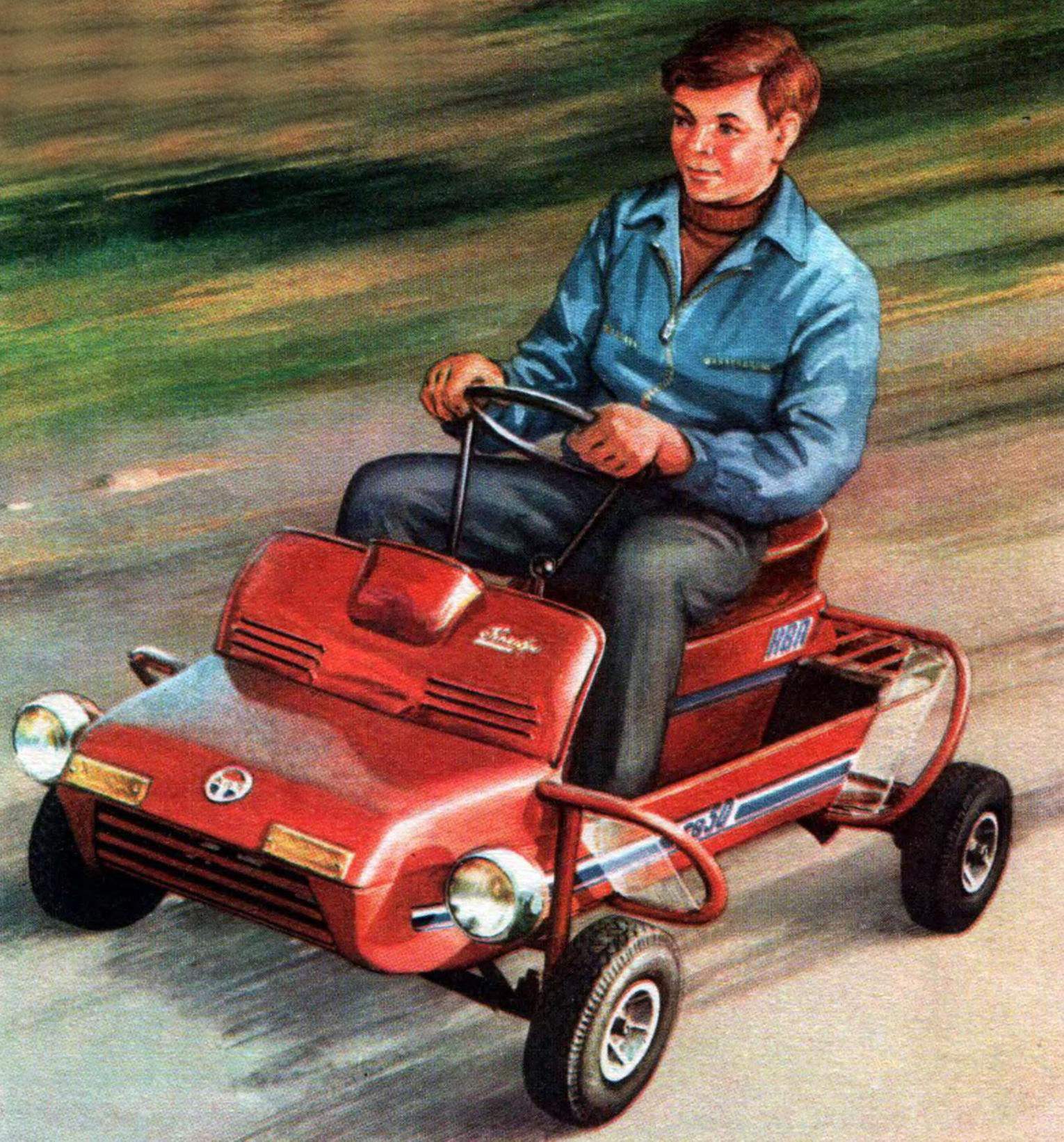 The sky is cloudless and warm. In this weather a nice walk around the town. You open the door to the balcony where you have stored… the car, with the passenger of the future take him out of the apartment, down the Elevator and on the street I put the car on four wheels.
Fiction? Not at all. Such a car actually exists. It's called "Hummingbird" and built in autoconstruction "Club eternal search" (COI) at the House of pioneers of Leninsky district of Kharkiv. The head of the COI V. Taranukha already familiar to our readers under the article "little micro-car "Crab"("M-K", 1980, No. 10).
Judging by the letters, a description of the tricycle attracted the attention of lovers autocostruzione. Those who saw "Crab" in the Central exhibition NTTM, remember the popularity earned him the thoughtful layout and impressive appearance.
Not less interesting I hope, and will cause "Hummingbird." Differing from the tricycle, he nevertheless retains all his dignity. It seems that the new machine will "take" in children's avtogorodok and become a common means of initial driver training.