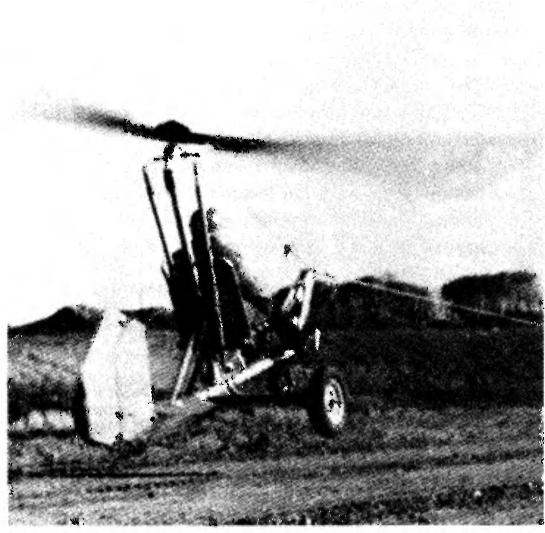 Who as a child dreamed of becoming a pilot, the conqueror of the fifth — the ocean air! A romantic nature will not abandon his dreams and in adulthood. And they can implement it: currently there is a wide variety of aircraft, which can fly even Amateur pilots. But, unfortunately, if these devices are prefabricated and offered for sale, the cost of them so high that most of them are practically inaccessible.
However, there is another way — independent production of reliable and relatively simple aircraft. For example, the gyro. In this article the description of just such a design that almost anyone involved in technical work. To build a gyroplane does not require expensive materials and special conditions —enough space in the apartment, just family members and neighbors did not object. And only a limited number of design details need turning.
Enthusiast who decided to make the proposed aircraft, I would recommend at first to collect the gyro-glider. He rises into the air by a tow rope attached behind a moving vehicle. Height of flight depends on the length of the cable and may exceed 50 meters. After climbing to such a height, and reset the cable pilot gyroplane is able to continue the flight, gradually decreasing at an angle of about 15 degrees to the horizon. Such planning will allow the pilot to develop the management skills required in free flight. And to them he will be able to start if installed on the gyro-glider engine with a pusher propeller. However, no changes in the design of the aircraft is not required. With an engine the gyro will be able to reach the speed of 150 km/h and climb to a height of several thousand meters. But about the power plant and its placement on the aircraft later in a separate publication.