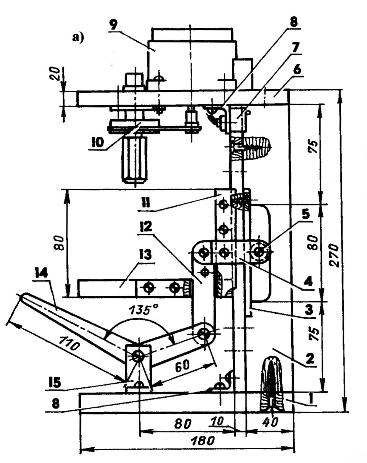 Most Amateur designers are constrained not only in space (usually for doing something they have only a small area in the apartment), but also in time (to devote to this they can only the late evening or early morning when the household is asleep). Some work can be done quietly, but this operation, like drilling holes, connected with considerable noise, and basically it makes gear drills, both electric and manual, although often large cutting speeds and power tool is required.
Such circumstances have prompted me to do a little lapping work hard.
Mini machine consists of base, rack, table with lifting mechanism, cantilever platform and spindle of the spindle drive.