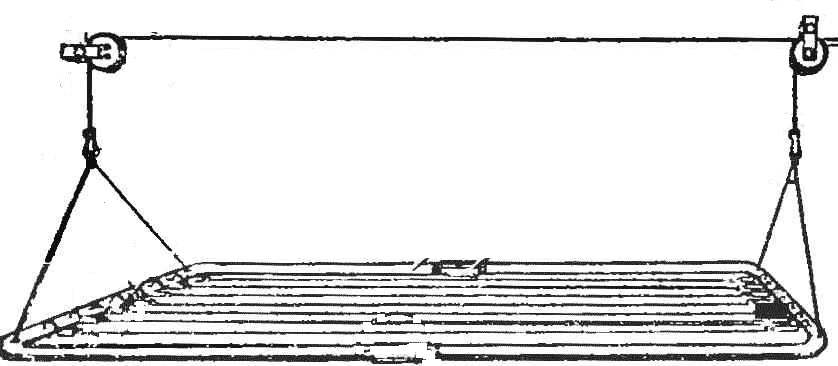 How many ropes for drying clothes should be in the house? Where and how it is better to place in a small apartment? These and similar questions become particularly acute when the family has a baby; Laundry and associated drying becoming one of the major family concerns.
Of course, easy to fix on the opposite kitchen wall brackets, tie them to ropes and hang them on the Laundry the old fashioned way, climbed on a stool. However, those who want to facilitate and accelerate this work, we suggest to make a frame rack with adjustable height suspension. Lowering it down, you fast weight linen, and then with a pair of ropes and small blocks, mounted at the top, could easily raise the ceiling where the warmest air, where even at low ceilings are lined underwear will not interfere.
To make it easy. Take an old folding bed. Drill or chisel to cut the rivets, disassemble all the connections. From two arcs of the base or (if you need a dryer shorter) panoramic base and headrest assemble a rectangular frame, connecting the ends with wrapped plugs with clamping bolts. The rod receiving sleeve cut out at the scan, shown in the figure, of steel or brass plates with a thickness of 1,5—2 mm.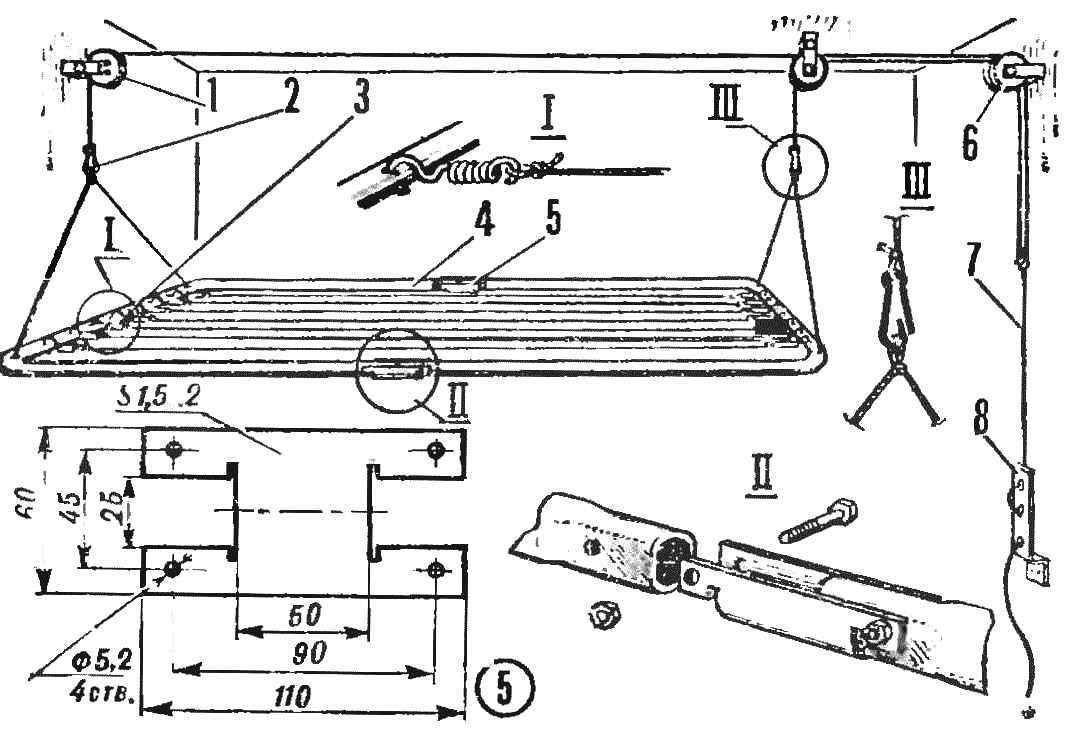 Suspended dryer:
1 — stationary block, 2 — clip, 3 — spring rope, 4 — frame, 5 — wrapped sleeve, 6 double unit, 7 — control cable, 8 — pad-retainer.