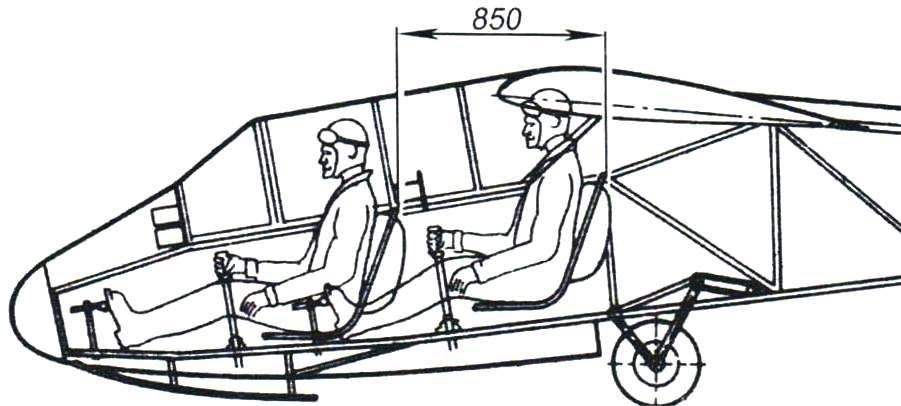 AIRPLANE FOR TWO.
Use of a low powered engine in a two-seater suggests several options of its aerodynamic layout. If not enough power, you can increase the load-bearing properties of the wing, increasing its area (and in the first place – scope). As an example, this approach can cause a plane to the ATL (the company "Robin") and a series of French double units of the company, "Fournier". These machines are made entirely of plastic and is fitted with lightweight motors air cooling capacity from 60 to 70 HP wing Area from 10 m2 and a span of about 10 m.
Of course, such aircraft lower flight performance (except range which is substantially higher due to low power and therefore more economical engine). Accordingly, in operation, such devices are cheaper.
However, aircraft enthusiasts should remember that these machines have serious limitations for crosswinds on takeoff and landing – no more than 3-4 m/s. This somewhat complicates the use of such aircraft-especially when the need for regular flights (e.g. for training purposes).